proDERM to exhibit at in-cosmetics London with a focus on Anti-Age and Sensitive Skin
Clinical studies related to the topics of 'Anti-Ageing' and 'Sensitive Skin' will be the focus of the clinical research organisation 'proDERM Institute' at this years' in-cosmetics in London.
The topic of Anti-Ageing will be covered by Stephan Bielfeldt, Director Research at proDERM. He is one of the speakers of the workshop entitled 'The Future of Anti-Ageing Skin Care' to be held on April 5th, 2017 in room 1 from 2:00 pm to 5:30 pm. His presentation will feature 'Clinical Assessments and Measurements to Prove Effectiveness of Anti-Ageing Skin Care Products'.
Dr. Gunja Springmann, Head of Business Development at proDERM, will address the topic of Sensitive Skin with her Innovation Seminar entitled 'Claim Support for Sensitive Skin'. The seminar will take place on Thursday 6th, 2017 at 10:10 am in Theatre 1.
Despite the involvement in the educational program, the proDERM experts will also be available at their booth EE31 for face-to-face meetings. The booth is located within the 'Testing Zone' and attendees of the in-cosmetics are invited to drop by at any time.
Alternatively meetings can be arranged prior to the show by contacting Marketing Manager Sascha Faust.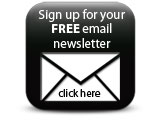 Sascha Faust
sfaust@proDERM.de
Featured Companies