Baby toiletries - Cradle to cradle
The baby care market is in a position of strength with solid sales and innovative NPD. But it's not without its troubles
-
The baby care market is in a position of strength with solid sales and innovative NPD. But it's not without its troubles
Baby care sales are enjoying a growth spurt. The sector is the second most dynamic in the global C&T market after sun care, rising 7.4% in 2005 to reach $4.4bn according to Euromonitor. The birth rate may be declining (the number of 0-9 year olds fell 5% between 2000 and 2004) but parents are spending more on higher quality baby care products, particularly in the most developed markets such as the US, France, Hong Kong and Switzerland, where first time parents are older and disposable income is higher.
Latin America led growth in the sector with 25% but Western Europe continues to be the largest market in value sales terms ($1.2bn). The only European country to post negative performance was Germany, down 3.9%. With its birth rate falling a further 2.8% in 2005 to 8.5 births per 1000 inhabitants, according to Germany's Office for Federal Statistics, the country is now feeling the impact on its baby care market. North America also lags behind in baby care, with the sector being only one of two C&T categories which does not appear in the top three regions in terms of value.
Dr Diane Truong, paediatrician and co-creator of Baby Silk observes: "The European market is more mature as European parents have been pampering their babies with luxurious skin care regimens for many years." However, she adds: "The market in the US is still growing, and at a rapid pace. Particularly in the last couple of years, we have seen more demand for finer baby products. Parents are more savvy, well travelled and well educated on ingredients, features and benefits than they have ever been before."
Parents are not only spending more money on baby care products, they are spending more time researching the products and ingredients, with advice on bathing their babies being sought from a plethora of sources including the media, the internet and midwives. Lisa Riley, marketing manager for Weleda says: "Midwives are currently trying to re-educate parents in Britain that it is not just perfectly acceptable but actually preferable to not wash babies with soaps or detergents in the early months, to top and tail as necessary, ideally using just plain water or baby oil."
Atopic eczema now affects 15-20% of UK schoolchildren and while this may be down to genetics, diet, environment or washing habits, "many allergy experts/dermatologists/midwives... believe we wash our babies too frequently in Britain using perfumed (usually synthetic fragrance) products and chemical detergents," says Riley. It is little wonder that when parents do use baby toiletries they want to find the mildest ranges and are increasing drawn to brands that offer natural, organic or hypoallergenic baby care ranges.
Briony Davies, IMIS account manager, C&T for Euromonitor says that consumers are "increasingly turning off brands containing synthetic ingredients. In baby care, fear about the possible side effects of the chemicals used in cosmetics and toiletries is most acute, given how delicate baby skin is".
Synthetic subtraction
New products and ranges that respond to this demand have proliferated over the past year. Weleda has enjoyed a successful year with its new Baby range, launched last spring. Based on calendula, plant oils and pure essential oils, the products avoid synthetic additives, colours, perfume and artificial preservatives. Best sellers include Calendula Nappy Change Cream and Calendula Cream Bath and a new baby body wash will launch shortly. Weleda's argument, according to Riley, is that chemical ingredients such as detergents and synthetic fragrances can be extremely irritant to a baby's delicate skin. "Moreover, a baby's system may not be sufficiently mature to flush out unwanted chemicals, and so some traces accumulate in the body," she says. "We do not yet know the cumulative effect of the chemical build up over time, but various studies have shown that the body stores substances such as parabens. Mineral oils (such as petroleum or paraffin) are difficult for the body to absorb, so for children's skin care it is preferable to use vegetable oils which can be absorbed into the skin where they are needed rather than forming a film over the skin and inhibiting the skin from functioning fully."
Niche brand Earth Friendly Baby added new bubble baths to its range and organic chamomile, organic lavender and organic mandarin variants are available as shampoo and body washes. Meanwhile the brand's UK grocery stockist, Waitrose, has launched the first paraben-free and biodegradable supermarket wipes under its own label baby range.
Green People has responded to the demand for fragrance-free products for babies with ultra sensitive skin by launching No Scent Baby Lotion into its Organic Babies range. Charlotte Vøhtz, founder of Green People says: "The adverse effect of fragrances for babies with ultra sensitive skin has now been scientifically proven. We also now know that perfume and even certain essential oils can spark off an allergy for some babies." The product contains hemp seed oil to moisturise and reduce skin irritation, aloe vera to heal and sooth, apricot oil for irritated and sensitive skin and marigold to help maintain moisture. It is free of parabens, lanolin and perfume.
Neal's Yard claims that using mild organic soap from the start of a baby's life will reduce the risk of allergies to synthetic ingredients found in other cleansing products. Its new Organic Baby Soap is made from organic palm and coconut oil to lather and cleanse the skin, sunflower oil to soothe inflamed skin, calendula extract for its antiseptic and antifungal properties and vitamin E. It has also launched Pure Baby Oil, which contains three organic base oils - jojoba, borage seed and olive oil.
Back to reality
The reality TV phenomenom can also count a couple of natural-based children's toiletry lines in its offspring. Halos n Horns is a range established by the UK documentary Make Me a Million. It has been expanding its distribution over the past 12 months and plans to go global this year. It also has a children's sunscreen product in the pipeline as well as products for expectant mums due in 2008. Late last year Saira Khan, who found fame with The Apprentice, launched Miamoo, a prestige baby skin care line based on jojoba, calendula, shea butter, sweet almond oil, lemon oil and aloe vera. The seven skus - featuring names such as Fresh Locks, Cuddle Cream and Baba Oil - avoid SLS/ALS, parabens, petrochemicals, TEA and propylene glycol and products are available at online retailer Dillon Green.
Within the natural baby care sector, cornstarch-based loose powders continue to emerge, replacing traditional talc-based baby powders. Burt's Bees launched Baby Bee Dusting Powder which also contains slippery elm bark and myrrh to soothe and help heal skin rashes and irritation. And last July a new US company, Pure Me, launched Pressed Puff, a pressed powder formulation that contains avocado oil, jojoba oil and vitamin E. It is also talc, propylene and paraben-free. The powder is designed to be used after bathing, on rashes or for general nappy comfort.
The rise of niche and natural baby care brands has been significant on both sides of the Atlantic, but Johnson & Johnson continued to dominate the global market taking a 36.9% share in 2005. L'Oréal crawled into second place with its 5% share and Beiersdorf toddled into third with 4%. Competing with these mainstream brands poses difficulties for many brands with a natural positioning; a VIP pass onto the shelf space of the biggest supermarkets is not easily obtained. Karin Calladine, sales & marketing manager for Weleda UK comments that in the UK: "The supermarkets are certainly looking at the natural baby products sector in greater depth but as yet it's only Boots and Waitrose that have really embraced this area, with the exception of health and specialist stores. The biggest problem with superstores is the value of the space on offer. They still see natural as niche and are reluctant to give up space to something which has a low stock turn vs other mainstream brands such as Johnson's. This means there is a distinct lack of choice in many superstores for consumers who may be encouraged to use more natural products if sited in store."
Calladine believes that environmental and chemical discussions in the media could see a greater move towards 'friendly/natural' products. "However, there is still a great deal of education required for new mums in terms of these products, with most still buying by price and brand recognition," she says. "The biggest problem at the moment is getting retailers to see that it's not all about price and market share. It's about customer choice and to a degree ethical values."
Interestingly J&J felt the natural trend was impacting the market sufficiently to influence its products and launched Johnson's Baby Soothing Naturals last August. The moisturising range of two products - Intensive Moisture Cream and Nourishing Lotion - contain pure vitamin E, olive leaf extract and skin essential minerals. The products were developed as a result of the Johnson's Skin Maturation Study, research which revealed that immature infant skin absorbs and loses moisture at a faster rate than adult skin. Johnson's Baby Bedtime, its newest range launching this month, also gives a nod to the natural trend, using lavender and camomile in its Naturalcalm blend of aromas to aid relaxation. It claims the range is the only one that is clinically proven, when combined with a nightly routine to help babies relax and fall asleep more easily and sleep through the night more contentedly. There are four products: Bedtime Bath, Bedtime Lotion, Bedtime Wash and Bedtime Oil. Tesco also launched a bedtime bath range last July. My Baby's Bedtime comprises four products - oil, bath, talc and balm - featuring calming extracts of lavender.
Trust funds
Mainstream brands, with their ubiquitous brand names and heritage, clearly instil trust in millions of loyal consumers but bestowing trust is also the driving force behind natural brands. So where does this leave the confused consumer of baby care products? Michelle Costello, md of Dillon Green believes: "There will always be a certain amount of scepticism but invariably consumers, as they become more savvy about checking ingredients lists, will choose the 'xxxxx-free' option. There is also a belief that the smaller, private and less known brands are more ethical and will deliver 'what it says on the tin' more so than a heavyweight brand."
One company that knows a thing or two about trust is Boots, the most trusted brand in the UK according to a recent survey. Steve Barton, Boots scientific skin care adviser argues: "There are lots of 'xxxxx-free' statements on products and an implication that whatever you leave out is a problem. There is a perception that all chemicals are bad and that's not totally based on fact. A lot of scares get taken out of hand. But some people want to see it responded to, and the more niche marketers are spotting that opportunity." Stephen Johnson, sustainable development manager at Boots adds: "Free-from claims are very popular. But if you are not using those materials, what are you using? Why is the preservative in them better than parabens? Science changes - concerns might be raised about those ingredients too. The story is driven by a niche market and niche products."
Barton explains Boots' postion. "We approach baby formulations with even more care than anything else as baby's skin is that bit special. We will use the most appropriate material we feel is fit for the purpose, always bearing safety in mind. There are certain materials that we won't use. We wouldn't use SLS because it can be quite harsh on its own, but SLES is milder. We won't use essential oils; our position is that using them on children is not a good idea. But you need a preservative in baby products and if you don't use one you run the risk of fungi, moulds and even worse, particularly in a product that is being used when a baby is being changed. Our view on parabens is that they are safe molecules if used at minimum levels. There is a lot of misinformation, particularly on the internet, about parabens being nasties."
Barton says he would like to see the facts set straight. "We do know what we're doing. We work hard to understand what the real issues with parabens are compared to the perceived ones and we work hard to ensure that our products are safe and efficacious."
Drawing on its position of trust the company has recently developed Boots Expert, a product range that brings many of its standalone products under one banner. The Boots Baby Sensitive range will form part of the Expert range in a few months, rebranded as Boots Expert Baby Sensitive. Using a trusted name to lend authority to the professionalism of a product recalls the doctor branded trend that has swept the anti-ageing skin care category.
In fact, the first paediatrician-developed skin care line for babies launched in the US last March. Baby Silk, which is also available in Mexico and Sweden and is exploring options to expand into Europe, was created by Dr Diane Truong and Dr JJ Levenstein, both paediatrians and mothers. There are seven standalone products - a gentle hair and body wash, moisturising balm, scalp rub, non-talc liquid powder, umbilical cord care swabs, sunscreen towelettes, diaper rash cream, plus travel and gift sets. Ingredients include marine silk, botanicals and vitamins E and B5 to provide antioxidant protection, promote healing and protect the skin's natural moisture barrier. Their view on the parabens debate is that all products need to contain some type of preservative in order to prevent bacterial growth and degradation of product ingredients. "Our formulations do contain a small percentage of parabens, but at the lowest levels possible. This group of preservatives has been deemed safe by the FDA and Cosmetic Ingredient Review panel", explains Truong. Levenstein adds that the "fair amount of non-scientific 'data' about certain ingredients" in the public domain "propagates fear amongst consumers. There are absolutely no well controlled scientific studies to back up most of these fear mongering claims, and yet many consumers believe these claims to be true. Imagine how these claims serve to confuse and frighten impressionable new parents".
If all this wasn't enough to play on the frazzled mind of a new parent as they try to choose between brand A and brand B, even if they do go down the natural route, there are further complications to consider. Emily Sheldrake, babies and children brand manager for Green People says: "The baby and children's toiletries market as a whole is fairly misleading in terms of catering for babies with sensitive skin. Products labelled 'natural' actually only need to be 1% natural and the rest of the ingredients can be harsh man made chemicals which can cause sensitivities especially on young delicate skin which is more absorbent than adult skin. We have the challenge of trying to make parents aware of this by informing them how organic our products are and encouraging people to look for our organic certification."
Gap years
Move on a couple of years to the toddler market and there is much less to crowd a parent's mind, let alone the retailer's shelves. "Currently there exists a gap in the market for toddler toiletries, but we see manufacturers starting to fill this. Creative packaging and icons are emerging for newly independent tots," explains Levenstein. Huggies Cleanteam from Kimberly Clarke hit US shelves last year, but the major player is Kandoo (P&G). Lee Raftery, marketing director of Grosvenor of London comments that Kandoo is one of the few exceptions in the fairly dull non-licensed toddler market: "Kandoo has been a huge success. It is very well promoted, fun, and almost looks like a licensed product. Some of the other brands have got quite commoditised though and promotional efforts keep sales going. A few retailers have gone into own label with limited success. It has a higher margin for them; they make up a brand and put it onto a health and beauty product aimed at children. But generally speaking they lack brand credibility and are not very innovative products. After Kandoo for the younger age group there is a gap, and that is when licenses come in."
The licensed children's toiletries market in the UK takes around 20% (£56m) of the total £319m spend on health and beauty for children, which also covers products bought for general family use, says Raftery. It is a steady market, but success depends on whether a company has the right licenses as the top 10 licensed brands generate at least 50% of the total sales. These currently include Bratz at number one, Cars (Disney), Winnie the Pooh, Disney Princesses, Simpsons and Spiderman. Barbie, Thomas & Friends and Star Wars also continue to sell well. "It's all about the right brands and getting innovation into the category," explains Raftery. "We spend huge amounts of time evaluating what the right brands are. Nobody goes out shopping for a Spiderman bubble bath, the category is all about impulse purchasing; you have to get the right brand and get it in front of the consumer."
But with four big budget movies due this summer - Spiderman 3, Shrek 3, Simpsons and Transformers - 2007 is looking potentially a really strong year for the whole market. "It could grow quite substantially," says Raftery. Grosvenor is also capitalising on its 2006 success with Dr Who, in particular the Dalek 3D bubble bath. "We couldn't keep up with the demand for it," he explains. A Cyberman 3D bubblebath is expected to launch to coincide with the new series which starts at Easter. In Europe, licensing company Adimex will launch a Pirates of the Caribbean bath gift set complete with a pirate's sword and a Disney Princess pop-up make-up set among its highlights this year. With character-based toiletries remaining popular for babies too, leading infant DVD, book and toy brand Baby Einsten also seized the opportunity to encourage parents to buy deeper into the brand, launching a bath and skin care line called Splash & Discover last spring.
A clean start
A couple of interesting innovations in the children's oral care sector have also brushed into the market. In the US, Tiger Electronics, a division of Hasbro, launched a toothbrush that enables users to listen to a two-minute song when they brush their teeth. The brush transmits music vibrations travelling through the teeth to the inner ear and is designed to be a fun way to encourage the user to brush for the recommended two minutes. It uses a microchip that provides the music from a choice of artists. For example the buyer can choose a Black Eyed Peas Toothtunes brush.
Freshening up the children's toothpaste and mouthwash sector in the US last year was Dr Fresh Inc who launched FireFly Anticavity Fluoride Toothpaste and MouthSwoosh Anti-Cavity Fluoride Rinse. The cap on the toothpaste uses blinking technology, flashing for 60 seconds when it is opened, the length of time required to brush one row of teeth. Both products are bubble gum flavoured and the rinse is sugar and alcohol-free.
Meanwhile, what does the future hold for baby formulations? "Form-ulations will become milder and milder and there may also be an improved perception of mildness and gentleness," believes Barton. "Con-sumers seem to want or expect bubbles from bath products, but there needs to be some understanding that to cleanse, you don't always need to have foam. Baby skin is potentially sensitive and dry in the same way as the skin of someone who has eczema, so emulsion cleansers may come to the fore. But there will also be alternative cleansing systems that are ever milder and make bubbles without drying out the skin."


The bigger picture
What is clear is that products are moving on in their sophistication and suitability. But there is also a call for the industry to move on. "I would like the issues that are addressed to be the more important, broader ones than whether parabens are bad... to think about the whole package," says Barton. "There is a bigger picture that people are latching onto and that is sustainability; where ingredients are sourced and where their long-term fate is." He refers to green chemistry, the use of natural and sustainable processes and chemicals instead of synthetics to minimise any environmental impact and reduce the carbon footprint. Stephen Johnson heads the green chemistry initiative at Boots and is working with NGOs, government bodies and universities on sustainability issues. Johnson says the long-term goal is "cradle to cradle manufacturing - to find a use for all product waste instead of throwing things away".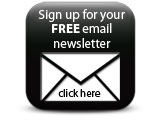 Ensuring sustainability and minimising any future environmental impact is a currently very topical but also essential move. Barton is optimistic: "I think things are moving that way with the industry as a whole. And it is fitting for baby products. Babies are the ones who will be here when we are gone."