Can cosmetic tattooing enhance the make-up industry?
How is this increasingly popular alternative to make-up impacting manufacturers?
International suppliers stand to benefit from a growing niche industry for permanent cosmetic tattooing. It has become increasingly popular around the world, with Dr Charles S Zwerling, Founder and Chairman of the American Academy of Micropigmentation (AAM), an organisation that trains and certifies cosmetic tattooists, saying he has witnessed significant growth. This covers trained professionals and clients seeking cosmetic tattooing procedures both in the US and worldwide in the last decade. According to Zwerling, the number of US practitioners has grown 10% per year over the past ten years "based on applicants taking our certification exam and applying for state licensures". He adds that the number of certified practitioners in Europe has grown from a small handful to in excess of 1,000 (since 2000): "Thus, we continue to certify an increased number of practitioners each year both domestically and internationally at a growth rate of about 10% per year."
Dorothy Kizoff, Owner of Permanent Make-Up Artistry and Para-Medical Artisans, located in Toronto, Canada and a pioneer in the Canadian cosmetic tattooing industry, says cosmetic tattooing has grown immensely in the last 25 years. "There's been an explosion," she notes. "It's unbelievable."
Fully equipped
The concept of cosmetic tattooing, or 'micropigmentation', is an umbrella term encompassing everything from permanent make-up to medical and restorative tattooing. It requires special ink, equipment and techniques. One of the more popular brands is US-manufactured Custom Cosmetic Colors, which has a line of 37 permanent make-up colours available for purchase online that are formulated with iron oxides, which Zwerling says is one of the safest pigments for cosmetic tattooing.
While traditional tattoo inks are much stronger and more concentrated, cosmetic tattoo ink uses smaller pigment particles suspended in a diluter to give softer colours. For example, Kyla Gutsche, Founder of the Canada-based Cosmetic Transformations, co-developed a new pigment diluter called Titian Wash, which replaces barium sulphate pigment emulsions with titanium dioxide emulsions to create more natural-looking flesh and hair colours.
With pigments in a diluter, cosmetic tattoo artists have the ability to layer colours in the skin to achieve a more realistic, luminous effect. There are several different techniques, such as microblading, explains Tuyen Nguyen, a cosmetic tattoo specialist and owner of The Face Studio Permanent Makeup & Skin Revision Inc, a Vancouver, Canada-based company. It is an advanced brow embroidery technique where a super-fine row of needles is used to create thin, hair-like marks on the skin – similar to another technique, called hairstroking. However, the strokes are finer and not planted as deeply into the skin.
Depending on the person's skin, lifestyle, how dark the colour is that is being used and how light or spaced out the tattooed strokes are, Nguyen says that, in general, cosmetic tattoos take about two to four years to completely disappear, but suggests people come back once a year for a "tune up".
As for equipment, traditional tattoo machines have needles that perforate the skin at a high velocity and create a vacuum that pulls pigment into it, but new applicators have been developed for cosmetic tattooing that are much smaller and can accomplish more fine detail. These 'tattoo pens', as Kizoff calls them, are rotary machines that turn and slice the skin to apply the ink pigment; however, this action does not create the same kind of vacuum as a traditional tattoo machine.
"These pen machines have good application initially but the colour goes away faster than when using traditional tattoo equipment. The equipment is not as effective," Kizoff explains. She is unusual in using traditional tattooing equipment and inks, which she says lasts much longer than the semi-permanent pigments more commonly employed for use in cosmetic tattooing.
Aftercare for cosmetic tattoos is similar to that of normal tattoos. Tattoo aftercare creams, such as the Australia-manufactured Medi-Cream Cosmetic Tattoo Aftercare, should be applied with cotton balls, and customers should stay away from direct sun and avoid using make-up in the area for at least two days. Tattoo artists also note that colours almost always appear brighter and darker immediately following the procedure, but lighten up after a week or so, with the true colour adjusting in about six weeks.
Trending tattoos
In terms of popularity, eyebrows, eyeliner and lip tattoos are the most common permanent make-up procedures done. Kizoff says eyebrows are 90% of her business, with the other 10% being made up of eyeliner and lip tattoo requests.
As make-up trends change, so do permanent make-up tattoo requests, according to Nguyen. "When I first started ten years ago, I would say I did equal amounts of eyeliner, eyebrows and lips, but in the last year, it's been more eyebrows. People are very concerned with their brow game being 'on fleek' and all that stuff," she says with a laugh.
The Face Studio performs both permanent make-up and paramedical tattooing services. For paramedical tattooing procedures, Nguyen says scar camouflage and coverage of vitiligo, a chronic skin condition characterised by portions of the skin losing their pigment, are the most common.
Gutsche seconds this, saying: "Scar camouflage is a procedure that is becoming more popular... there will always be seams after surgery, and restorative tattooing can help them blend with the surrounding skin and features, making them seemingly disappear. Not having to face the scarring helps people move on from the trauma of surgery."
Nipple and areola simulation tattooing are also becoming more popular for female breast cancer survivors, for which restorative tattooing can help erase scarring, restore the appearance of their nipples and areolas, and rebuild their confidence, she adds.
Before and after images from Cosmetic Transformations; subject: Emily Carroll; artist: Kyla Gutsche
Before and after images from Cosmetic Transformations; subject: Helene Wood; artist: Kyla Gutsche
Parallel industries
All the women report that middle-aged to older females are the biggest market for cosmetic tattooing. "Most of my clientele are middle-aged Caucasian women. A lot of times the younger girls have the time and enjoy applying make-up, whereas the more mature women want to get rid of the time they spend on daily make-up application," says Nguyen.
As a result, Nguyen says that it is possible cosmetic tattooing could replace some beauty and make-up products. However,
it should not be seen as a threat to the industry. Permanent make-up "is just another option for people – it can work hand in hand with the beauty industry", she says.
Kizoff agrees, calling cosmetic tattooing "a base for your make-up, not a substitute", but is quick to note that there is evidence the industry already feels threatened. "It's pretty obvious cosmetic companies are influenced by the permanent make-up industry. We've all seen the advertising for long wear lipstick that doesn't come off easily and I think that was in retaliation to what was happening with cosmetic tattooing," she says.
But Cosmetic Transformations' Gutsche differs, saying that the two working together can change – and already have changed – both industries for the better. She explains that light-diffracting properties of mineral make-up and sheer colours helped transform the tattoo industry by creating a demand for more subtle watercolour-like effects, while the popularity of cosmetic and restorative tattooing has pressed the major conventional cosmetic industry leaders toward the creation of semi-permanent cosmetics and waterproof, durable concealers.
"Tattooing has been around for millennia and so have beauty products. Rather than one ever threatening the other, history has shown us that innovations in each industry spur the other on in interesting and mutually reinforcing ways," she adds.
Holding artists to account
One immediate problem with the cosmetic tattooing industry, however, is a lack of regulation and certification. The AAM's Zwerling says he knows of no government agency or independent organisation worldwide that is certifying cosmetic tattoo artists besides his own.
"[The AAM's certification process] is not a requirement to get a cosmetic tattooing licence. But I would recommend it, at least to make a client feel safer knowing that somebody recognises your tattooing techniques and cleanliness," says Zwerling.
He adds that this issue is still under the radar, but as the industry grows and expands beyond just permanent make-up into areas such as medical reconstruction and scar camouflage, it will become more necessary than ever.
"You can buy equipment on eBay and do this in your garage without a licence, so I think it's time we need real regulation. The government is fully aware back-alley tattoo places exist, which have no sense of sanitation, but still haven't done anything, and that's a serious problem," he explains. For example, he added, there was a string of serious pigment reactions in 2007 in women who were getting permanent make-up. While the US Food & Drug Administration stepped in, recalled the offending products and investigated the manufacturer, it did not introduce permanent controls, says Zwerling. Meanwhile, he still gets calls from patients who have experienced reactions, or are even concerned about contracting hepatitis or HIV.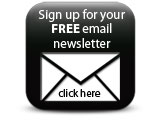 But, he asks, who should oversee regulation of the industry? "Should it be a government agency, or an independent organisation? Who should be in charge? Should it be doctors, or government officials, or hygienists or tattoo artists? I don't really know, but it really needs to be thought through. Maybe a blend of all of the above, like pieces of a puzzle, is what it will take to make this industry safe."