Fragrance: The sweetness of violets
The sweetness of the violet's deep blue eyes, Kissed by the breath of heaven, Seems color'd by its skies
Byron
Rhona Wells investigates violets in perfumery
The sweetness of the violet's deep blue eyes, Kissed by the breath of heaven, Seems color'd by its skies
Byron
Rhona Wells investigates violets in perfumery
Violet is a flower replete with hidden meanings and legends. The scent is fleeting and transient, described by Shakespeare as:
Forward, not permanent; sweet, not lasting.
The perfume and suppliance of a minute.
One quirk of some violets is the elusive scent of their flowers. Along with terpenes, a major component of the scent is a ketone compound called ionone that temporarily desensitises the receptors in the nose; sniff all you like, you won't get any more smell from the flower.
Violets (Viola) are a genus of flowering plants in the family Violaceae, with around 400-500 species throughout the world. Sweet violet (Viola odorata) is a species of the genus Viola native to Europe and Asia, but has also been introduced in North America. It is also called the garden violet. Viola odorata is quite similar to other species of violet but can be distinguished by certain characteristics: the flowers have a sweet scent and are normally either dark violet or white; the leaves and flowers are all in a rosette; and the leaf-stalks have hairs which point downwards. The flowers appear as early as February and last until the end of April.
Violets in history
The ancient Greeks made violets the official symbol of Athens where the flowers were used to perfume wine. Violet is also the emblem of the town of Toulouse, where the Floral Games of 1323 conferred a golden violet as a sort of Nobel Prize for the best minds of the time. It is still presented today at the Académie Française.
Napoleon Bonaparte selected the violet as his signature flower. When Josephine died in 1814, he had her grave covered with violet plants and when he left for Elba he promised his confidential friends that he would return in the violet season. He became known as Corporal Violet. When it was known that he had landed at Fréjus, a multitude of women appeared on the streets of Paris selling violets for his friends to wear without arousing suspicion. The code was, 'Aimez vous les violettes?' (do you like violets?) and on answering 'yes' it was certain they were of the party and not the confederation. Shortly before he went was finally exiled to St Helena Napoleon visited Josephine's grave and picked some flowers from it. After his death, these were found in a locket he had always worn around his neck.
The popularity of violet scented fragrances (sweet powdery notes) was particularly high during the 19th century and the demand for essence of violets was far greater than the manufacturers were able to supply. At the time the violet note was derived from Parma violet (Viola odorata L., fam. Violaceae). Using natural violet, in 1924, in honour of the flower of his native Toulouse, perfumer Pierre Berdoues created "Violette de Toulouse".
Violets in production
The first plantations in Grasse date back to 1867. To begin with, the perfume from the violet flowers was extracted by enfleurage, followed by solvent extraction of the leaf at the end of the 19th century.
In 1900, 200 tonnes of Parma and Victoria violet flowers were distilled and 100 tonnes of leaves. The Parma violet, replaced little by little by the Victoria, had disappeared completely from Grasse by 1932. Until the 1940s both leaf and flower were used but the yield of extraction from the flower was so poor that it became more profitable to recreate it with synthetic products and concentrate on using the leaves.
In the 1970s, 300 to 400 tonnes of leaves of Viola odorata were distilled. Violet leaf lends a cut grass and sliced cucumber note to fragrances, quite different from the sweet and powdery scent of violet flowers. Egypt is a major producer of violet leaf absolue. The leaf is an exceptional addition to the perfumer's palette and synthetics do not offer the same diffusion or colour. Along with galbanum it also offers the only other natural green tint that can be used in perfumery.
After some years of decline, the 80s saw a revival of the flowers, with Tourettes sur Loup regenerating its plantations with more than 12 hectares of plantations. Toulouse has remained a centre for cut flowers ever since.
Violets in cookery
Known in cooking chiefly for its appearance and fragrance, the violet has been used extensively as a garnish and in chocolates. Raspberries and violets are frequently associated, not that unusual as they both contain ionones. When newly opened, violet flowers may be used to decorate salads or in stuffings for poultry or fish. Soufflés, cream and similar desserts can be flavoured with essence of violet flower. Candied violets (violet flowers preserved with a coating of sugar syrup) are used to decorate or are included in aromatic desserts. During the Fêtes des Violettes at Tourettes sur Loup a variety of dishes are created around the flower as well as flavoured drinks, including liqueurs.
However, its nutritional value is greater than just adding beauty and colour. Violet blossoms and leaves are high in vitamin C. In fact violet leaves are higher in vitamin C than any other domestic green vegetable, and they also contain vitamin A.
Ionone content
Although natural violet is used, it is the discovery of the ionones in 1893 by Tiemann and Krüger that led to the substitution of the violet toned synthetics for the extremely expensive violet flower oil.
The ionones and methyl ionones, which were also discovered by Tiemann in 1893, are among the most important and versatile aroma chemicals. This discovery was revolutionary, changing the face of modern day perfumery as the ionones (along with their analogues and derivatives such as irones, damascones, iso E super, koavone and timberol) are currently incorporated into almost every fragrance.
The ionones range from a scent that is reminiscent of violets in full bloom to an aroma of soft wood overlaid with violet sweetness. The methyl ionones are stronger, with a more pronounced orris and wood tonality.
Methyl ionones played a major role in classic fragrances such as L'Origan by Coty (1905) and L'Heure Bleue by Guerlain (1912). Created in 1947 by Francis Fabron, Le Dix by Balenciaga is often compared to Chanel No5 with violets; the violets radiate from top note to fond. Other classics influenced by these chemicals include L'air du Temps by Nina Ricci (1948). In 1975, the radical Grey Flannel, created by fashion designer Geoffrey Beene targeted the male market (the bottle was swathed in flannel) and had a distinctive violet scent, a theme made truly popular by Dior's Fahrenheit in 1988.
Also using methyl ionone is one of the best selling perfumes from Yves Saint Laurent - Paris (1983) - where the sweetness and fruitiness of violet enhances the rose notes. The violet facets of Lancôme's worldwide success, Trésor (1990), is softened by the apricot and rose blend creating a sweet, soft and gently powdery fragrance.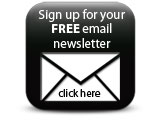 In Serge Lutens' Bois de Violette (1992) the woody floral character of the ionones is central to the composition, as it is in Shiseido's Féminité du Bois (1992). A theme of rose laced with violet and raspberry can be found be in Drôle de Rose by L'Artisan Parfumeur (1996) and Frédéric Malle Lipstick Rose by Frédéric Malle (2000). Both Kenzo's Flower (2000) and Flower Oriental feature violet in their floral accord. Latest in a long list of launches, Thierry Mugler added a violet variant to the Angel franchise, with a top note burst of the fragrant flower. The timid flower's scent still fascinates and pull crowds, having been recreated by synthetics.