Global top 50 brands 2015
L'Oréal Paris tops Brand Finance's influential list for the second year
For further information about the 50 Most Valuable Cosmetics Brands league table, contact juliaw@hpcimedia.com, or enquiries@brandfinance.com. To find out more about the work that Brand Finance does, visit: www.brandfinance.com
This year marks the fifth anniversary of the 50 Most Valuable Cosmetics Brands league table, calculated by leading brand valuation consultancy Brand Finance and brought to you by SPC. Over the last half-decade, cosmetics and toiletries has shown itself to be one of the most resilient industries around, with beauty brands commanding high levels of recognition, admiration and loyalty among consumers.
"Cosmetics and apparel are two extremely highly branded industries, so it goes without saying that the big names in beauty have very strong brand values, whereas something like a utilities or logistics company would have less," comments Richard Haigh, Valuation Director at Brand Finance plc. "There is more choice in clothes and cosmetics, so you need to be that much better than your competition." Brand Finance calculates brand value through the royalty relief methodology, which determines the value a company would be willing to pay to licence a brand as if it did not own it.
"If, from last year to this year, there has been a very significant revenue rise, we reflect that in our brand valuation. The market might not yet have cottoned on to the fact that revenues are rising and the brand is strengthening, so the share value might have flattened, but chances are it will start taking off again," explains Brand Finance's Founder and CEO, David Haigh.
This year, the top 50 companies combined boasted a brand value of just under US$122.57bn, 13.2% higher than in 2014 and an enterprise value totalling $424.14bn.
The consultancy also allocates a brand rating, which benchmarks the strength, risk and future potential of a brand relative to its competitors, in a manner similar to a credit rating.
"To be a AAA+ brand, the brand has to be excellent across all measures," says R Haigh. "Their owners have to be investing in them; they have to have created that bond with consumers; they have to have impressed financial audiences; external audiences have to be happy that they are fulfilling their CSR responsibilities; and staff have to enjoy working for them. Then they have to be generating the financial return that you would want a brand to be doing, that would be creating a strong profit margin, allowing the brand to have an excellent growth forecast. You have to have those three elements: the input, the equity and the output."
The beauty top 50 contains an impressive total of 23 'triple A' rated brands, one of which (L'Oréal Paris) is rated AAA+. That said, R Haigh adds: "A lot of the 'triple A' beauty brands are close to being AAA+, but they are just not quite there yet, especially when you consider it is done on a benchmark scale. We [Brand Finance] cover 26 industries and we have only rated 12 brands AAA+.
View from the top
For the second year running, L'Oréal Paris has taken poll position with a brand value in 2015 of $11.22bn, ahead of the second placed brand, Gillette, by a $2.23bn margin. Its brand value increased 15% compared with 2014, while its enterprise value remained more or less level at $32.21bn. It is also the only AAA+ rated brand in the beauty sector, putting it among the likes of Lego, Rolex, Ferrari and Red Bull.
D Haigh describes parent company L'Oréal as "a powerhouse of creating brands and supporting brands", noting that L'Oréal Paris in particular has benefited from the Bettencourt family's constructive approach to reinvestment. "One thing about L'Oréal is that, although it is floated, it is very highly controlled by the Bettencourts and the Bettencourts have always taken the view that 'we are not out to maximise profits, we are out to maximise long term value'. They have always had an exceptionally high advertising and marketing to sale ratio, so if they made a bit of extra profit they are just as likely to pump it back into extra advertising as they are to pay a dividend," he says. "Although you don't make so much profit this year if you keep reinvesting it, it keeps growing and growing and growing, and you get bigger and bigger and bigger over the years. Gradually, quietly you get very big. Whereas if you are still stripping out all available profit and paying dividends, well you can stay big, but you're not giving yourself extra growth, are you?"
L'Oréal Paris: Top honours
L'Oréal Paris has defended its position at the top of the 50 Most Valuable Cosmetics Brands ranking in 2015. This is perhaps unsurprising as L'Oréal Paris operates in most beauty categories and across all continents worldwide. Indeed, globally, a staggering 50 L'Oréal Paris products are sold per second.
In the last 12 months, L'Oréal Paris' colour cosmetic launches – including Miss Manga mascara and two-step Infallible Nail Polish – helped propel make-up to the number one category in the L'Oréal Consumer Products division. The brand's iconic hair care sub-brand Elseve/Elvive also enjoyed investment. Following the success of its Extraordinary Oil, it launched a full spin-off range last year, already claimed to be a 'pillar' of the brand.
L'Oréal Paris continues to cater for a diversity of consumer demographics, for example, by launching Revitalift V-Shaper, which promises to create the 'v-shaped' jawline popular among Asian women, and appointing 69-year-old Dame Helen Mirren as an ambassador. Perhaps the most audacious move by L'Oréal regarding its flagship brand was the launch of Makeup Genius, a digital beauty innovation based on "the best possible algorithm capable of producing an extremely realistic colour-rendering in real time", which lets consumers test make-up using their mobile phone or tablet as a virtual mirror.
Proud parents
L'Oréal owns a total of eight brands included in the beauty top 50, including Garnier, Lancôme, Maybelline, The Body Shop, Vichy and Biotherm, with La Roche-Posay just falling short of the table at number 51. Moreover, recent months have seen L'Oréal on the acquisition trail. Jean-Paul Agon, L'Oréal's Chairman and CEO, described 2014 as a "year of transformation for L'Oréal", during which the company has made several strategic acquisitions, including China's Magic Holdings, colour cosmetics brand NYX, Decléor, Carita and Brazilian hair care brand Niely, to complement its brand portfolio in key categories and regions of the world.
However, Procter & Gamble (P&G) takes the crown as the conglomerate with the greatest number of beauty brands listed, namely Gillette, Pantene, Olay,Head & Shoulders, Clairol, SK-II, Cover Girl, Max Factor, Old Spice and Wella. P&G's brands are also, collectively, the most valuable brands in the top 50, totalling $27.46bn, compared with L'Oréal's $27.11bn. Moreover, P&G's pledge to shed up to 100 'outlying' brands globally in mid-2014 (thus far, these have included soap brand Camy and most of its Zest soap business) means the company will be freer to speed up growth of its core brands, so we could see some of P&G's big names in beauty creeping further up the rankings in future years.
Another brand owner poised to storm the table in 2016 is South Korea's AmorePacific. Although there are only two AmorePacific-owned brands in the top 50 at present (Sulwhasoo at 42 and Hera at 49), there are two more just outside of the top 50 ranking (Laneige at 55 and Mamonde at 58).
"The whole of AmorePacific has been doing exceptionally well this year," R Haigh tells SPC. "The largest percentage risers are the South Korean brands; they are further down or just off the table, but they are rising well." Indeed, when it comes to percentage change, skin care brand Sulwhasoo's brand value shot up by 85% between 2014 and 2015, an increase of $368m, which also puts it among 2015's top ten growth brands by US$.
Gillette: The best a man can get
The brand with the second highest brand value this year is P&G-owned Gillette, valued at $8.99bn. "We didn't include Gillette in last year's ranking, but looking at the value last year compared with this year, it would have come in second had we included it in 2014," says R Haigh. "It has been a very valuable brand for some time. It makes very good products and has been around for years, so everyone knows what to expect when they buy a Gillette product."
This evaluation is supported by a Gillette spokesman, who tells SPC: "Gillette has been in business for well over 100 years and over this time has built a longstanding relationship with men. This relationship is built on trust for the performance and quality of our products... every day, all over the world more than 800 million men shave with Gillette."
2014 was a big year for Gillette, which continued its longstanding association with football during the World Cup, using ambassadors including Lionel Messi and Joe Hart. This was then followed by the relaunch of its #byahair marketing campaign. It also partnered with McLaren Mercedes, drawing comparisons between the precision engineering of Formula 1 cars with that of its Fusion ProGlide razor.
Mass vs luxe
The highest ranking brands on 2015's list are, apart from Chanel and Estée Lauder, either mass market or masstige. Unilever-owned Dove is third, while P&G's Pantene and Beiersdorf-owned Nivea take the fourth and fifth spots, respectively.
"The highest ranked British brand is Dove," notes R Haigh. Commenting on Dove, Pantene and Nivea, he adds: "It's a comfort thing. You know what you're getting; you know you're going to be using it every day; you know it's worth paying that little bit extra to get the product that you want. It's like when you go to the supermarket and buy baked beans, you'd buy Heinz. It's that sort of decision making process; you're going to pay that little bit extra to get your favourite everyday item."
Unilever may have been banking on consumers' willingness to pay that bit more for quality when it launched its first premium lines in 2014, introducing the dermatologist-developed Dove DermaSeries; five-sku shave regimen Dove Men+Care Expert Shave; underarm dark mark eraser Dove True Tone; and the Dove Advanced Hair Series, a collection of three new premium hair care ranges to suit a variety of hair needs.
At number six, Chanel is the highest ranked luxury brand, valued at $4.92bn. While 2015 marks the first time that Chanel appears in the table's top ten, R Haigh notes that its dramatic increase in rank is slightly artificial. "In the valuation last year we understated their revenues. That said it would have increased anyway," he notes. "It is one of the go-to luxury brands – universally known and admired as a very cool, chic brand."
The French luxury brand is certainly continuing to invest in its cosmetics business, with the launch of a new French 'e-shop' (www.chanel.com/fr_fr), stocking the firm's whole range of perfumes, skin care products and make-up, in September, and a rumoured production facility based in the Compiègne area of France in the pipeline, according to French newspaper the Courrier Picard.
Clarins: a family affair
Clarins, like L'Oréal Paris, reaped the rewards of family involvement. The brand, which celebrated its 60th birthday last year, saw its brand value increase by 36% ($948m) compared with 2014, taking it to number 13 in 2015's ranking. "Its business performance this year and the expectations for its growth are just enormous," says R Haigh. "I was surprised at the extent of Clarins' growth and people's expectations of it."
Groupe Clarins is run by Olivier and Christian Courtin-Clarins (sons of founder Jacques Courtin-Clarins), and by Philip Shearer, who joined in 2008. Virginie, Claire, Jenna and Prisca Courtin-Clarins, the daughters of the Courtin-Clarins brothers, have been on the group's Supervisory Board since 2010, and are said to embody "renewal and continuity".
The group also has a notoriously strong CSR drive, as recently evidenced by its new headquarters in the 17th arrondissement of Paris, which benefits from low power consumption resulting in energy savings of 30%.
Analysing NPD, the label was an early adopter of facial oils, launching revitalising Blue Orchid, hydrating Santal and purifying Lotus facial oils in early 2012, and since then it has remained at the forefront of trending skin care formats and claims. Recent launches included Instant Light Lip Comfort Oil, a lip treatment product in an innovative non-greasy oil format, and UV Plus Anti-Pollution Day Screen, which provides SPF50 protection and answers consumer demand for 'urban shield' products – a predominantly Asian trend that has now gone global.
Analysing the progress of brands across the top 50's five-year life, R Haigh notes that Garnier has done particularly well, rising from 14th place in 2011's edition to eighth place this year. Pantene, which has progressed from 13th to fourth place, was also singled out for mention. As R Haigh explains: "It is the mass market brands that people are used to buying day-in, day-out that don't necessarily go in and out of favour, and they retain that brand loyalty. It is something that people will always be able to afford when they go to shops, rather than something on which they might occasionally splash out. Discretionary purchases are the ones that are at the mercy of economic fluctuations."
Avon: Toughing it out
It has been an annus horribilis for Avon, which is suffering from a crisis in its formerly core US market (in Q4 2014 its North America beauty sales declined 10%). "It [Avon] is very sort of 1960s, mumsy and midwest," comments D Haigh. "Avon is a Mad Men brand that hasn't progressed since Mad Men times".
In order to focus more fully on its US business, Avon continues to cut jobs globally in a bid to make $400m in cost savings by 2016. Recently, this has included an end to operations across 16 Caribbean nations and jobs cuts in Canada. In 2014, Avon was hit on two fronts when Executive Vice President and Chief Financial Officer Kimberly Ross resigned in October, then December saw Avon's China business slapped with a $135m fine following a six-year anti-bribery case, estimated to have cost the company $300m in legal fees.
As such, it is little surprise that Avon slid down this year's rankings, dropping from second to 11th place.
That said, it hasn't all been bad news for the company, which is branching out of its classic direct sales retail model. At the end of 2014, Avon opened its first standalone store in Warsaw, Poland, called The Avon Studio as part of its multichannel strategy in Central Europe.
Winners & losers: Change in brand value (US$)
Down and out
Most of the brands breaking into the top 50 for the first time – Gillette, Palmolive, Clairol, Revlon and Wella – are included either as a result of Brand Finance expanding its definition of 'beauty' to include traditionally hardware-oriented brands (as in the case of Gillette), or because of more comprehensive data breakdown from parent companies. However, several notable names dropped off the table in 2015. Elizabeth Arden was the most notable 'dropout', sliding from 42nd position in 2014 to 59th in 2015, the result of a 15% drop in brand value.
"Elizabeth Arden has had a terrible year for its fragrances," explains R Haigh. "The only exception is the Britney Spears line, which has taken on a life of its own, irrespective of Britney herself. It's a brand in its own right." Commenting on the brand's beleaguered Justin Bieber fragrance line, he adds: "Because Justin Bieber is so fresh in everyone's mind, people are probably growing out of it and are embarrassed about their affections towards him. Or parents just aren't buying his fragrances for their children any more because they think he's a bad role model. [Arden] put all their eggs in one basket and someone dropped it. They would have dropped out of the top 50 even if others hadn't moved up."
Arden also identified its China operations as a problem area, but recently said that it was "making tough decisions [in China] in support of a new distribution strategy to drive a healthier and more profitable business".
For the fiscal quarter ended 31 December, Arden recorded a net sales decrease of 17.2% with a net loss per diluted share of $1.90. And although it doesn't predict that its North America celebrity fragrances business will rally any time soon, it did say it expected to see net sales increases in the international segment in the second half of fiscal 2015, compared with the prior year.
Other brands whose brand value has dipped in 2015, but which still made the top 50 are Avon, which has the biggest value drop ($2.49bn) and Yves Saint Laurent, which suffered the greatest percentage loss (41%). The luxury label, whose beauty business (Yves Saint Laurent Beauty) is owned by L'Oréal Luxe, has sustained a brand value blow as a result of a 2012 rebrand by its Kering-run fashion label, now known as Saint Laurent.
"It is, frankly, confusing," says R Haigh. "Fashion and cosmetics are a statement of identity, and if you don't know what [the consumer] are standing for by aligning yourself with these brands, that is going to have a negative impact on your purchasing decision: whether you want to wear them, whether you want to buy them. If brands don't sort that out, they're going to lose potential customers and loyal customers who are becoming disillusioned."
Oriflame's brand value has likewise dropped – with a decline of 25%, it is third on the percentage decrease list after Yves Saint Laurent and Avon. This is likely due to the negative impact of devaluation of the rouble in Russia, which represents around 30% of the Swedish direct sales company's total sales. Oriflame, however, is meeting macroeconomic difficulties by increasing prices in Russia, to ensure an income level for for its consultants and to compensate for currency devaluation, and next year's top 50 will reflect whether or not this move has been successful.
Natura: Latin fever
Natura Cosméticos, in at number 14 with a brand value of $3.22bn, is the only South American brand to make the cut. "Natura is doing well," says R Haigh."It only jumped up a few places, but in terms of value it's up 31% on last year – there's a huge appetite for beauty products in Brazil and Natura is capturing a chunk of that appetite.It has become known as the go-to Brazilian beauty brand."
This is confirmed by a company spokesman, who says consumers recognise Natura as "a brand that promotes sustainability and reconnection with nature... and expresses the elegance of the Brazilian creative fusion".
2014 marked a strong year for Natura on several fronts. Firstly, the company moved its soap factory to the 'Ecoparque', a Natura-led complex in Benevides, Pará, in the Brazilian Amazon, which was "inspired by the concept of industrial symbiosis". According to the spokesman, the factory "inaugurates a new way of production – it promotes and combines sustainability and the manufacturing of high quality products from the rich biodiversity of the Amazon region".
Sustainability is especially important for Brazilian consumers – GfK research has shown that over half of Brazilian consumers consider the environmental impact of cosmetics when purchasing beauty products, the highest for any country – and sustainability remains a pillar of Natura. In fact, the company rounded off 2014 by becoming the largest (and first publicly traded) company to attain B Corp sustainability certification. When it comes to product innovation, meanwhile, Natura is proving particularly successful in the fragrance sector, according to its spokesman. Among its new perfumes, which Natura says have been a hit with consumers, were Luna, the first Brazilian chypre, and #urbano, which won the IF Design Awards 2015.
Another landmark for Natura in 2014 was the start-up of its e-commerce operation – Rede Natura – run in co-operation with Natura representatives.
Brands by country (number and value)
The Korean wave
Unsurprisingly, the majority of names in 2015's table hail from the US (21) or France (12); although there is only $10.69bn difference between the total value of beauty brands in the top 50 from each country, suggesting that while France has far fewer companies in the table, they are high placed ones.
However, a standout finding of 2015's top 50 beauty roster is how much pressure South Korean labels are putting on Western brands on the lower rungs of the table. While some established US and European brands have remained consistently strong, they are being displaced in the rankings by those hailing from Asia, which are rapidly gaining in brand value.
"There are various machinations just outside of the top 50 and that is where a lot of the Asian brands are," says R Haigh. "South Korea is the country that is jumping into the table," he tells SPC. "It is one of the smallest countries in that region, yet it is very culturally significant. K-pop is massive and across Asia, South Korean culture is as influential as Japanese culture used to be."
AmorePacific brands have been at the forefront of Asia's cushion foundation craze (which is poised for global domination in coming months) and the company owns multiple patents for cushion foundation technology. As Seunghwan Kim, EVP & Chief Strategy Officer at AmorePacific Group, tells SPC: "For AmorePacific, 2014 was a great year for cushions, a category we created in 2008 with the launch of IOPE Air Cushion. In 2014 we saw our total global sales of cushions increasing 105% year-on-year to 26 million units, which means that an AmorePacific cushion was sold every 1.2 seconds last year."
While Kim believes international interest in South Korean culture has not hurt AmorePacific's brands' performance, he stresses that the company has worked hard to boost global awareness of the company and its businesses. "Recent global interest in Korean culture may have helped raise initial awareness of AmorePacific, but we were able to leverage the trend, retain customers and induce repurchases only because we have been building global awareness and customer trust with our quality products and services since the early 2000s."
Laneige & Mamonde: On the up
Although it just missed out on being included among the top 50 beauty brands in 2015, AmorePacific-owned Laneige, which was number 55 in the ranking with a brand value of $487m, will almost certainly be included in 2016's listing, according to R Haigh. The brand, which is based on the fundamental principle that water is the key to maintaining youthful and radiant skin and is best known for its high end moisturising products, has been at the forefront of AmorePacific's expansion overseas, particularly in the US. Laneige's US expansion started in March 2014, with the initial introduction of its Laneige BB Cushion compact foundation into 400 Target stores; this increased to around 750 by the end of last year. The brand was first introduced overseas in Hong Kong in April 2002 and has since expanded to other Asian markets, including China, Singapore, Vietnam, Taiwan, Thailand, Malaysia and Indonesia.
New launches from the brand include Time Freeze Intensive Cream, which contains a Dynamic Collagen EX complex to keep the skin's collagen from breaking down, and a reformulated version of its popular antioxidant essence Clear C Advanced Effector. Also nipping on the heels of big names in the top 50 2015 is Mamonde, another AmorePacific brand, which with a brand value of $450m is positioned at number 58.
Said to "instil the wisdom of nature found in flowers", the brand recently introduced Age Control Camellia Oil, a new facial oil, into its age control collection, claimed to provide moisture without greasiness. The brand also enhanced its Pure White range, its most popular line in the lucrative Chinese market, with the launch of Mamonde Pure White Sleeping Pack, which removes dead skin cells and whitens skin simultaneously overnight.
The highest ranked Asia domicile brand remains Shiseido in 18th place. However, this is two places lower than in 2014 and its brand value has dropped by 6% to $4.35bn. Indeed, with the exception of Kao Corp-owned Kanebo, which jumped from number 31 in 2014 to 25th in this year's table, Japanese brands have not proved as upwardly mobile as in previous years. This may be partially due to recent political disputes between Japan and China over the ownership of a group of islands lying between the two countries and the resulting boycotts of Japanese goods by consumers in one of Japan's biggest beauty export markets.
On the subject of China, D Haigh says that he would like to see one or more Chinese beauty brands make it into the top 50 in future. "One of the big stories has been the growth of Chinese brands in the banking, telecoms and automotive industries. But it is in the highly branded industries, like cosmetics and apparel, and the luxury market where you don't see as many Chinese brands."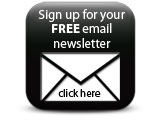 That said, following L'Oréal's acquisition of facial mask specialist Magic Holdings and with companies the calibre of LVMH (via L Capital Asia) backing Chinese brands like skin care player Marubi and sister brand Haruki, chances are high that the 50 Most Valuable Cosmetics Brands league table won't be a China-free zone for too long.
Brand valuation methodology

The valuation in the Brand Finance beauty brands puts a value on the intangible assets of a certain company, namely its 'trademarks, logos and associated intellectual property' on a specific date: 1 January 2015.
The royalty relief approach
Brand Finance calculates brand value using the royalty relief methodology, which determines the value a company would be willing to pay to license its brand as if it did not own it. This approach involves estimating the future revenue attributable to a brand and calculating a royalty rate that would be charged for the use of the brand. The steps in this process are as follows:
1. Calculate brand strength on a scale of 0-100 based using a balanced scorecard of a number of relevant attributes such as emotional connection, financial performance and sustainability, among others. This score is known as the brand strength index.
2. Determine the royalty rate range for the respective brand sectors. This is done by reviewing comparable licensing agreements sourced from Brand Finance's extensive database of licence agreements and other online databases.
3. Calculate royalty rate. The brand strength score is applied to the royalty rate range to arrive at a royalty rate. For example, if the royalty rate range in a brand's sector is 1%-5% and a brand has a brand strength score of 82 out of 100, then an appropriate royalty rate for the use of this brand in the given sector will be 4.1%.
4. Determine brand-specific revenues estimating a proportion of parent company revenues attributable to each specific brand and industry sector.
5. Determine forecast brand-specific revenues using a function of historic revenues, equity analyst forecasts and economic growth rates.
6. Apply the royalty rate to the forecast revenues to derive the implied royalty charge for use of the brand.
7. The forecast royalties are discounted post tax to a net present value which represents current value of the future income attributable to the brand asset.
Why use the royalty relief approach?
The royalty relief approach is used for three reasons:
It is favoured by tax authorities and the courts because it calculates brand values by reference to documented third party transactions
It can be done based on publicly available financial information
It is compliant with the requirement under the International Valuation Standards Authority and ISO 10668 to determine the fair market value of brands.
Brand Finance was one of the first companies in the world to be accredited to provide ISO 10668 compliant brand valuations. The ISO 10668 global standard provides a consistent, reliable approach to brand valuation that emphasises transparency and objectivity.
Valuers must take all relevant financial, behavioural and legal information into consideration. In order to make its valuations of the world's top brands ISO 10668 compliant, Brand Finance uses data from a range of partners, including: Havas, BAV Consulting, Alexa, Bloomberg, Meltwater, VI360, CSR Hub and Novagraaf.
Brand ratings
These are derived from the Brand Strength Index, which benchmarks the strength, risk and future potential of a brand relative to its competitors on a scale ranging from D to AAA. It is conceptually similar to a credit rating.