Naturally well preserved?
Preservatives have had more than their fair share of bad press in the past, but manufacturers have increasing access to more consumer-friendly options, writes Julia Wray
-
Preservatives have had more than their fair share of bad press in the past, but manufacturers have increasing access to more consumer-friendly options, writes Julia Wray
Preservatives are an essential component of any formulation, but a component whose very function depends on its aggression. It is a reality that does not resonate well with consumers frequently exposed to media scare stories about the dangers lurking in their face cream; for some time now, several commonly used preservatives including glycol ethers, parabens and sodium benzoate have been subject to varying degrees of demonisation. Products boasting paraben-free on their labels have become an increasingly common presence on store shelves amidst claims linking parabens with breast cancer and endocrine disruption, while the EU scientific committee on consumer products (SCCP, now SCCS) recently re-evaluated its recommended safe levels of triclosan and climbazole for leave-on products. Unsurprisingly, ingredients suppliers have been quick to offer more marketable alternatives.
Optiphen MIT Ultra, for example, is a newly launched liquid blend of methylisothiazolinone and phenylpropanol from International Specialty Products (ISP) that marries broad spectrum preservation with a consumer friendly profile. The ingredient has been specifically designed for use in products that are difficult to protect with conventional chemistries and is effective over a broad pH range and stable at temperatures up to 70°C. According to ISP Optiphen MIT Ultra, a non-formaldehyde donor, is "one step closer to the all-natural preservative that the market is looking for" as phenylpropanol is a nature identical ingredient found in flowers and fruit.
Meanwhile, Inolex offers several alternative preservation systems. Spectrastat E combines the paraben-free preservation of ethylhexylglycerin and the anti-fungal activity of Inolex's patented organic acid, CHA. The acid is also used as an anti-fungal in Spectrastat G, another broad-spectrum system based on glyceryl caprylate. Both are said to be suitable for inclusion in products with paraben-free and preservative-free claims.
Inolex's Phenostat [INCI: Caprylhydroxamic acid (and) phenoxyethanol (and) methylpropanediol] offers paraben-free, broad-spectrum coverage at a low cost and includes strong performance at a neutral pH – a state where many alternative materials are less effective – among its additional benefits.
Nα-Lauroyl-L-arginine ethyl ester monogydrochloride (LAE) has an advantage over other antimicrobials, claims Vedeqsa, as it has a partition coefficient between water and oil higher than ten. The molecule is therefore located chiefly in the water fraction, which is more susceptible to microbial contamination.
In addition, LAE is hydrolysed in the human body by chemical and metabolic pathways breaking the molecule into natural compounds common in the human diet. Its low toxicity means that LAE can be used in food as well as cosmetics, making it suitable for use in nutricosmetics.
WHAT'S THE ALTERNATIVE?
In recent years, the market for natural and organic beauty has thrived, growing from a niche sector into what is currently one of the most significant trends in personal care.
While no natural preservatives are included in the EU directory, manufacturers of natural and organic cosmetics have access to preservative alternatives boasting antimicrobial, anti-fungal and antioxidant effects.
Materials including organic acids and grapefruit seed oil can be used to impart preservative effects. Rosmarinic acid is a powerful antioxidant, known to prevent colour deterioration. Vitiva offers Ecocert and USDA NOP certified organic versions of its water soluble Rosmarinus officinalis (rosemary) extract line Aquarox (high in rosmarinic acid) as well as an oil soluble line, Inolens, containing carnosic acid, another antioxidant found in rosemary.
Naturex's Natrox range comprises several natural, rosemary-based antioxidants including two USDA NOP certified ingredients, Natrox RO Organic (oil dispersible) and Natrox RW Organic, which is soluble in water, ethanol and propylene glycol. In addition, Naturex offers a range of antimicrobial ingredients under the Efficlear name. The range features a propylene glycol and rosemary blend, Efficlear RWO, together with three Ecocert validated antimicrobials: Efficlear AC [INCI: Allium cepa (onion) bulb extract], Efficlear OE 15% [INCI: Olea europea (olive) leaf extract (and) maltodextrin] and Efficlear PG 10% [INCI: Punica granatum (pomegranate) extract and maltodextrin].
Meanwhile Microkill ECT from Arch Personal Care (APC) is both Cosmos and Ecocert approved.
Although natural ingredients are generally more expensive than their synthetic counterparts, some recent natural preservative systems boast competitive price points. New from South Korea's EastHill Corporation is a more potent version of its AT-NPC(A) all-natural preservative system. AT-NPC Plus contains Citrus grandis (grapefruit) extract, Pinus palustris (longleaf pine) leaf extract and Bambus textail (bamboo) extract as well as 1,2-hexanediol and caprylyl glycol and is said to offer protection against A.niger, general bacteria and yeast at a competitive price.
MULTIPLE FUNCTIONS
Ingredients that have an antimicrobial action may be included in a cosmetic product if they are added to fulfil another function. The most recent ingredient from Active Microbial Systems (AMS) is AMS Leucidal Liquid. Inspired by the way that Leuconostoc kimchii bacteria reduce competition from other microorganisms by producing an antimicrobial peptide, AMS Leucidal Liquid features the isolated peptide, which is said to be a natural alternative to synthetic preservatives. But AMS also notes that cosmetic formulators should consider other potential applications such as using AMS Leucidal Liquid as an antimicrobial in products to treat skin and scalp conditions.
Similarly, Dermosoft 688 ECO [INCI: p-Anisic acid] is a multifunctional flavouring ingredient from Dr Straetmans notable for its fungicidal properties, which is said to be suitable for use in natural formulations. The ingredient is derived from an Ecocert listed raw material using a proprietary process accepted by certification bodies in Germany and France and is described as a pure substance with reproducible and reliable efficacy.
Lonza's broad spectrum preservative system and moisturiser Geogard Ultra recently gained Ecocert certification for use in organic cosmetics. Geogard Ultra is claimed to help prevent product spoilage using a hurdle effect. This works by creating a hostile environment for microbes within the formulation, a less aggressive approach than traditional preservatives.
SymTriol from Symrise works on several levels, being a moisturiser, fragrance and broad-spectrum antimicrobial that allows manufacturers to reduce their paraben, formaldehyde-donor and phenoxyethanol levels. According to Symrise, the ingredient is stable at a wide range of temperatures and pH levels.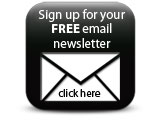 Ravi Pillai, director of Life Essentials and global product manager of active ingredients at Symrise, predicts that such blends will continue to increase in popularity as "many of the commonly used preservatives are under controversial discussion and most of the alternatives do not have broad spectrum activity".
Featured Companies