Preservation breakthrough - the Optiphen family of cosmetic preservatives
Preservatives are essential components of cosmetics and toiletries because they ensure the microbial quality of these products. They function by creating an environment that is unfavorable for the survival and growth of micro-organisms.
Preservatives are essential components of cosmetics and toiletries because they ensure the microbial quality of these products. They function by creating an environment that is unfavorable for the survival and growth of micro-organisms.
Introduction
Preservatives are essential components of cosmetics and toiletries because they ensure the microbial quality of these products. They function by creating an environment that is unfavorable for the survival and growth of micro-organisms.
International Specialty Products (ISP) has been successfully formulating preservatives and preservative systems since 1955. The wide array of preservatives offered by ISP today includes several chemistries oriented to meet the individual needs of the cosmetic formulator.
With concerns rising in relation to safety and skin sensitization of some classes of preservatives, there is a growing need to develop alternative preservatives for the market. As a market leader, ISP has been dedicating preservation research to alternative chemistries for many years.
New technology
As part of an intensive research and development program focused on introducing safe and effective technologies to face the rising challenges of the cosmetic industry, ISP successfully launched the Optiphen® family of preservatives to supplement ISP's existing preservation chemistries.
The primary active ingredient in the Optiphen range is the aromatic ether alcohol, phenoxyethanol. Commonly used in the preservation of cosmetics since 1970, phenoxyethanol is a phenolic derivative that is water and alcohol miscible. Apart from its use in the personal care industry, phenoxyethanol is also used as a preservative in pharmaceutical applications, as a fixative for perfumes, as a topical antiseptic, and as a solvent in industrial applications. It provides broad spectrum antimicrobial activity against both Gram-positive and Gram-negative bacteria, yeast, and mold. The EU, Brazil, and Japan have approved phenoxyethanol at a maximum concentration of 1% for all personal care applications.
The Optiphen range
Optiphen
Optiphen is a globally approved liquid preservative system consisting of phenoxyethanol coupled with an emollient base of 1,2-octanediol also known as capylyl glycol. 1,2-octanediol, a linear diol containing two primary hydroxyl groups, is used as an emollient in cosmetic and skin care products. The C8 alkyl chain of the caprylyl molecule ensures compatibility with a wide range of mineral and vegetable oils, esters, and triglycerides.
A true multi-functional ingredient, caprylyl glycol also acts as a humectant and wetting agent in cosmetic and skin care formulations in addition to providing viscosity modification in some formulations. This makes Optiphen more than a preservative. Along with providing broad spectrum preservation against bacteria, yeast and mold, the presence of caprylyl glycol imparts an exceptional feel to the finished formulation making it useful in creams, lotions, sunscreens, color cosmetics, body washes, and shampoo applications. The structure of Optiphen is shown in Figure 1.
Optiphen Plus
Optiphen Plus is a patent pending globally approved preservative developed particularly for low pH systems. This liquid preservative system features an innovative blend of phenoxyethanol, sorbic acid, and caprylyl glycol.
Originally obtained from the berries of the mountain ash tree, sorbic acid has been produced commercially since 1954. An unsaturated fatty acid, sorbic acid and its salts have been found to be effective antimicrobial agents and hence are used extensively in the preservation of food, cosmetic, and pharmaceutical applications. The inhibitory activity of sorbic acid and its salts is attributed to the undissociated acid molecule. The activity, therefore, depends on the pH of the substrate making it ideal for slightly acidic personal care formulations where the pH is below 6.0. It may also be used selectively in formulations where the pH is greater than 6.0.
The combination of sorbic acid and phenoxyethanol provides broad spectrum preservation against Gram-positive and Gram-negative bacteria, yeast, and mold. The presence of caprylyl glycol in the blend imparts outstanding emolliency in addition to moisturization. With this blend of ingredients, Optiphen Plus is effective in improving the skin feel of creams, lotions, foundations, concealers, and moisturizers along with providing broad-spectrum preservation. The structure of Optiphen Plus is shown in Figure 2.
Optiphen ND
Optiphen ND is a mild globally-approved preservative consisting of a liquid blend of phenoxyethanol, benzoic acid, and dehydroacetic acid.
Benzoic acid, a crystalline solid that melts at 122ºC and boils at 249ºC, is a simple aromatic carboxylic acid widely distributed in nature in the free state or in the form of salts. Appreciable amounts are found in gum benzoin and in berries, such as cranberries. The free acid is found in natural products such as prunes, ripe cloves and oil of anise seeds. In addition to being used for cosmetic preservation, it is also employed as a preservative in foods, juices, fats, and oil, for pharmaceutical and medicinal uses, and as an ingredient in antiseptic ointments for the treatment of fungal infections of the skin.
Dehydroacetic acid, a cyclic ketone acid, has antifungal and antibacterial properties. Due to the presence of these organic acids in the system, Optiphen ND offers broad spectrum protection against bacteria, yeast, and mold and is most effective in applications such as creams and lotions where the pH is not higher than 6.0. It is also very effectively used in the preservation of wipes, which is a growing market segment. The structure of Optiphen ND is shown in Figure 3.
Formulation guidelines
All Optiphen products are very easy to use since they are liquids. They can be added directly to the formulation during pre- or post-emulsification at or below 60ºC. They can be used effectively in aqueous and anhydrous systems as well as in emulsions. Compatibility with most raw materials in the personal care industry makes them an easy and effective addition to the formulation.
Recommended applications
Optiphen and Optiphen Plus have wide applicability in skin care, sun care, body care, hair care, and colour cosmetics applications at use levels of 0.75% to 1.5%. Use level for Optiphen ND in leave-on and rinse-off applications is 0.2% to 1.2%.
Preservative system efficacy in formulations
The challenge test is a 28-day test used to verify the effectiveness of a preservative system in a finished personal care formulation. Personal care formulations were inoculated with micro-organisms at the onset of testing (0 hours), then sampled at 48 hours, 7 days, 14 days, 21 days and 28 days. At 21 days the formulations were re-inoculated with the same micro-organisms. Pass/fail criteria were based on modified Cosmetics, Toiletries, and Fragrance Association (CTFA) protocol.
Optiphen, Optiphen Plus, and Optiphen ND were tested in several systems and found to be effective preservative systems in a variety of personal care formulations against the micro-organisms listed in Table 1.
Featured here are three formulations preserved using Optiphen, Optiphen Plus, and Optiphen ND.
Custom solutions
Every cosmetic formulation requires a specific preservative system to meet its individual needs. To address these specific needs and provide custom solutions, ISP has set up technical service centers around the world. Basic preservative research takes place at the Technology Center in Wayne, NJ. Supplementing this is a Microbiology Research Laboratory that provides microbiological preservative development support and efficacy testing in addition to customer oriented technical support. The micro-labs in Sao Paolo, Brazil; Shanghai, China, and Girvan, Scotland offer technical expertise and custom solutions to personal care customers. With the acquisition of Biochema Schwaben in 2004, ISP offers tailor-made biocide solutions from its Preservative Center of Excellence in Germany. In addition to conducting basic preservation research along with detailed micro-testing, the laboratory in Germany also creates custom blends to meet the detailed needs of the customer. Complementing the research and development work conducted at the above centres, ISP's technical service laboratories in Mexico, England, France, Russia, Turkey, and Singapore offer global formulation expertise and regional technical support to customers around the world.
Conclusion
Preservatives are essential to cosmetic formulations. The formulator must select the best preservative system that is non-toxic, non-sensitizing, and compatible with the formulation. In addition, the formulator must develop products that address changing market trends, meet regulatory requirements, and solve technical challenges. ISP is committed to helping the formulator meet these challenges. With this in mind, ISP has developed the Optiphen family of preservatives as an alternative solution for the formulator. Globally approved, the Optiphens impart an elegant feel to the formula along with providing the essential function of safe and efficacious preservation.
Formulation disclaimer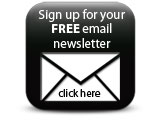 The information contained in this document and the various products described are intended for use only by persons having technical skill and at their own discretion and risk after they have performed necessary technical investigations, tests and evaluations of the products and their uses. While the information herein is believed to be reliable, we do not guarantee its accuracy and a purchaser must make its own determination of a product's suitability for purchaser's use, for the protection of the environment, and for the health and safety of its employees and the purchasers of its products. Neither ISP nor its affiliates shall be responsible for the use of this information, or of any product, method, or formulation or apparatus described in this document. Nothing herein waives any of ISP's or its affiliates' conditions of sale, and we make no warranty, express or implied, of merchantability or fitness of any product for a particular use or purpose. We also make no warranty against infringement of any patents by reason of purchaser's use of any information, product, method or apparatus described in this document.