South Korea - Riding the Korean wave
The Korean beauty market is booming and, having charmed the rest of Asia, the country's beauty companies are now looking to raise their profiles in other regions. Andrew Salmon reports
-
The Korean beauty market is booming and, having charmed the rest of Asia, the country's beauty companies are now looking to raise their profiles in other regions. Andrew Salmon reports
After passing the medieval gate of Namdaemun, visitors enter central Seoul's traditional shopping quarter – a jumbled maze of stalls and alleyways. A 15-minute walk through the 600-year old market leads to its modern equivalent – the neon-lit, pedestrianised square mile of Myeong Dong.
In the district's boutiques and department stores, shoppers are as likely to hear Chinese and Japanese spoken as Korean, for South Korea is today a shopping magnet for tourists across the region. Among the most popular buys are beauty products, which some onlookers regard as a national obsession.
"Koreans generally are not shy about commenting on appearance and judgements on hiring and so on can be based on superficial criteria, so people here are very, very conscious of how they look," comments Mike Breen, author of The Koreans.
South Korea's cosmetics market has been one of the bright spots of the economy in 2008-2009. The country itself looks as if it could be the first advanced economy to truly exit the global recession, which spells good news for the sector.
Although South Korea suffered from a plunge in its stock market and currency values in 2008, swift government stimuli, interest rate cuts and job sharing meant that it avoided major layoffs and consumption was not as negatively affected as it has been in western economies. South Korea and its top trade partner, China, are now leading Asia out of recession; in the first half of this year South Korea had the fastest GDP growth in the OECD (Organisation for Economic Cooperation and Development rich country zone) and its beauty sector is booming. The total market in 2009 will grow 6% year on year to be worth around South Korean Won 7 trillion ($6bn), according to a widely quoted industry study by Amorepacific, the leading local personal care products player.
In 2008, Amorepacific saw sales of Won 6.6 trillion for a 34.2% share of the total market (including a 43% share of the premium market), according to a company disclosure. This year is looking even rosier. In the second quarter of 2009, the company saw sales up 13.7% and net profits up 25.7% year on year, according to Credit Suisse. The same source noted that over the same period, LG Household and Healthcare, the number two player, saw an 11% rise in sales and a 61% surge in net profits.
"Cosmetics have strong growth in recessions. Lots of Koreans did not go abroad because of the (weakened) currency, so shopped at home," says Lee Seon-joo of Amorepacific's investor relations department. "Cosmetics are a small luxury product, which is very affordable compared to other luxury goods like apparel, bags etc."
Given the booming nature of the market and their strong market share, pundits are upbeat; Credit Suisse maintains an 'outperform' rating for the two stocks.
DOMESTIC DOMINANCE
But while international cosmetic brands operating in South Korea may be delighted at the deep pockets of local consumers amid global gloom, they are unlikely to be pleased with their market share, or the market structure. In South Korea, local companies Amorepacific and LG Household and Healthcare dominate the sector, a trend also visible in the country's packaged food, beer, mobile phones and automotives markets.
According to analysis by Amorepacific, Amorepacific has a 34% market share, LG Household and Healthcare has 10%, and global brands take around 25%. The remaining 31% of the market is made up of 600-700 small companies, though there are a few up and coming stars among them, such as The Face Shop franchise.
"In the early 1990s when international brands came in to Korea, everyone loved to buy them, but now the number one and two players are Korean; their products are proven," says an executive of an international brand in Seoul. "They have both created oriental product lines. This is the competitiveness of the Korean market."
Unlike other sectors, the two big South Korean players are not competing on price. "Global companies are quite surprised that their market share in Korea is small compared to other markets," comments Lee. "If you look at other industries, people say that Hyundai cars, for example, have a price advantage, but cosmetics is a different story: Brands like Sulhwasoo and Hera are priced the same as competing international brands."
According to the European Chamber of Commerce in Korea (EUCCK), some trade barriers make certain product categories impossible to import. A 2009 EUCCK report notes: "Korea classifies some cosmetic items in EU (eg deodorants) as quasi-drug products. According to quasi-drug regulations, documentation requires as (sic) the level of pharmaceuticals. Therefore it is impossible to release various products."
That said, the market is open to global producers; unlike, say, pharmaceuticals and autos which, foreign importers allege, are subject to numerous barriers. In cosmetics the strong local share is largely down to close understanding of local mores, making global brands trend followers in the country rather than trend-setters.
"Localisation is very important in the Korean market," says the overseas executive. "We have developed products for Asia, and some just for Korea. For example, we have followed the locals into BB [blemish balm] creams, and we have signed endorsement contracts with local celebrities."
SKIN CARE FOCUS
In common with other Asian nations, demand for perfumes and make-up is low. Skin care is the dominant category, particularly with regard to moisturising and whitening products. However, South Korea's skin care market has its own idiosyncrasies. The current trends are for BB creams (sparked by the surgery creams pioneered in Germany, which are currently hugely popular amongst Koreans as foundation) and organic and/or herbal ingredients.
There is considerable brand variety in South Korea. For example, Amorepacific offers ten lines, while L'Oréal offers 14 of its 33 global brands. South Korea's most popular brand is Amorepacific's Sulhwasoo. Launched in 1997, it is a premium skin care brand whose ingredients include ginseng, a herb that Amorepacific pioneered as a cosmetics ingredient 35 years ago. Sulhwasoo includes skin care foundation but no other make-up.
"Asians believe that clean, clear skin reflects beauty, rather than colourful make-up. Maybe the high penetration rate of high definition TV helps," says Lee. "We use natural, organic and herbal medical ingredients, such as ginseng, green tea and bamboo extract for our skin care products. We always try to find something that differentiates."
Other sub-categories are catching on. "UV protection is very strong, anti-ageing is very strong," says the foreign company executive. "In the past, Korean men did not have a skin care routine. They rarely even used aftershave. Now they use skin care – toners, lotions, essence and even eye cream. Men's products are soaring."
Amorepacific, which offers men's lines for most of its brands, including Sulhwasoo, Hera and Laneige, launched a hair loss shampoo last year and is working on a range of specialised functions. "We are trying to upgrade our brand with more functional products," Lee adds. "This trend is hot in the market right now and will get bigger in coming years. The functional shampoo category is growing strongly."
RETAIL ROUTES
Distribution channels are varied. Amorepacific wins 78% of its sales via its 34,000 door to door sellers. Next, department stores take up 17%. After that come its own-branded Aritaum stores, and finally discount hypermarkets.
Aritaum is a newish venture, a franchise store that sells exclusively Amorepacific products. It originated with Hueplace, a franchise that sold various cosmetics, though Amorepacific was always the leading supplier. In 2008, Amorepacific started Aritaum and approximately 900 Hueplace stores converted. There are currently 1,030 Aritaums nationwide.
For companies lacking an army of door to door saleswomen, department stores, run by conglomerates like Hyundai and Lotte, continue to be the top channel. "Korea is a very easy market to enter due to the strong OEM sector but it is hard to sustain here unless you are able to build strong brand power," says Lee.
The mass market is currently in considerable flux. This segment was long serviced by neighbourhood mom 'n' pop stores, but following South Korea's credit card crisis of 2002-2003 many went under. They were also pressured by hypermarket discount stores, such as Samsung-Tesco.
The most prominent mass market success story is The Face Shop. Founded in 1962 as a cosmetics wholesaler, it opened its first stores in 2003. The majority of its products were priced around Won 7,000, and its packaging and natural ingredients won plaudits. Currently, its 740 stores retail over 1,000 own-branded products under the theme Nature Story.
STAR ATTRACTION
In a market dominated by two local giants and powerful international imports, The Face Shop is remarkable – it is the number four player in the market. Much of its current success is attributed to the signing of heart-throb Bae Yong-joon as an endorser. Indeed the overall Korean cosmetics market has been lifted by a regional wave of Korean popular culture, dubbed 'Hallyu' (the Korean wave).
South Korea, long viewed as a land populated by dour economic Stormtroopers, started gaining trend-setter status in Asia around the turn of the millennium. In 2000, a tear-jerking Korean soap opera, Autumn in My Heart, won TV audiences around south east Asia, and in 2001 the comedy film My Sassy Girl swept the region. In 2003 another syrupy soap, Winter Sonata, took Japan by storm, propelling pretty boy male lead Bae Yong-joon to superstardom and earning him regional comparisons to David Beckham. In 2004 a historical soap, Daejanggeum (The Jewel in the Palace) became the number one TV show in Taiwan and in 2005 was the most watched series in Hong Kong history. Meanwhile South Korea was out-cooling Japan with the joint hosting of the 2002 World Cup and its bands, fashion and online games were winning fans across Asia. This unprecedented pop culture onslaught was dubbed Hallyu by the Chinese press. This phenomenon not only raised South Korea's national brand overseas, it provided its manufacturers in all sectors with a plethora of high visibility, highly marketable endorsers for the region. And what made them stand out particularly were their looks.
"In the last few years Korea has entered a celebrity culture phase where the most famous people and the most desired jobs are celebrities. In the past, it was government or business," says author Breen. "For singers and actors, almost zero consideration is given to talent, assuming a base level. You can become a superstar if you look right."
It is perhaps no coincidence that South Korea's flagship cosmetics maker launched its own Asian invasion when Hallyu was at its height. Amorepacific (founded in 1945) opened a French office in 1990, but it was in 2002 that it opened its Hong Kong office and in 2004 when it announced its global vision. In 2008 its overseas sales were
Won 234bn, a 34% growth rate over 2007. Of that, Won 129bn was earned in Asia Pacific; Won 96bn in France (its Lolita Lempicka is one of the top five fragrances in the country); and Won 9bn in the US (where Amorepacific has 41 sales locations). Particularly strong growth (34%) was registered in China. The company's main Asia Pacific brand, Laneige, is now available in 273 outlets, mainly first and second tier department stores.
Operating under the brand line 'Asian Beauty Creator', Amorepacific is investing ambitiously overseas, anticipating over a fourth of its overall sales to be abroad by 2015. However, its international operations were Won 26bn in the red in 2008 due to heavy investment. The company hopes to break even overseas by 2010 and is anticipating over a fourth of overall sales to be abroad by 2015. With strong sales in south east Asia and China, it is considering India for its next phase expansion.
"The Hallyu trend has been very favourable for Asian cultural products," admits Lee. "When we approach models, we think of which Asian market we are using them for. Laneige uses Song Hye-kyo, the actress from [soap opera] Full House. She is very famous in China. We do print, advertorials, TV ... total branding."
Smaller firms have been equally adept at leveraging Hallyu. The Face Shop has outlets in 19 countries plastered with Bae Yong-joon's image. A smaller franchise, Nature Republic, uses superstar Rain's image.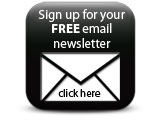 Even so, manufacturers do not want to talk up Hallyu too much. "We are not fully dependent upon Hallyu," says Lee. "We emphasise brand and quality."