Turkey's time has come
A country undergoing radical changes, Turkey boasts a lively and innovative C&T market. Nadia Di Martino reports on the remarkable growth of the Turkish beauty industry
Turkey
A country undergoing radical changes, Turkey boasts a lively and innovative C&T market. Nadia Di Martino reports on the remarkable growth of the Turkish beauty industry
Last year, the fact that the recession left the Turkish cosmetics market almost untouched came as no surprise.
With its strategic location, increasing affluence and with a desire to gain admission into the EU, the country has skilfully used the economic downturn as an opportunity to explore its possibilities further.
Accustomed to a troubled past, Turkey has put on a strong front in the face of the recession and the noticeable development of the local market is evidence of this. Growing by a staggering 9.3% over the previous year, in 2009 the C&T market in Turkey amounted to a value of €1.886bn, according to Euromonitor International. These results are even more impressive considering that it's only since 2002 that real recovery has started to kick in.
In that year, a programme was agreed with the International Monetary Fund (IMF). After the agreement, inflation rates started to fall rapidly and the economy was boosted. Prior to 2002 the country had been through increasing difficulties which had brought Turkey almost to the verge of economic collapse.
Today, despite the latest positive developments, signs of instability within the government, potential political conflicts, huge foreign debt and high unemployment rates remain issues that the country has to deal with.
The EU effect
Turkey became an EU candidate country in 1999 and was required to introduce substantial changes to its legislation, including abolition of the death penalty.
And even though access to the EU might take a few more years yet, with insiders predicting membership in around 2015, things are changing pretty quickly in the country.
Since 2007 Turkey has also started tackling the issue of counterfeit C&T products, a problem that has always been at the forefront in a country where its strategic geographical position has meant obvious trade opportunities but also the development of a black market of rapid and worrying proportions.
To demonstrate this point, in 2007 nearly 4% of cosmetics smuggled into the EU came from Turkey. This constitutes a threat to the country's entry into the EU and at the same time is affecting the health of its own economy.
Turkey has recently reformed its intellectual property protection of manufactured goods, especially C&T products. And at the beginning of 2010, the European Parliament's international trade committee welcomed Turkish reforms declaring that: "Counterfeited products, especially pharmaceuticals and cosmetics, represent a major problem in the EU as far as Turkey's trade relations are concerned and reduce the attractiveness of Turkey for direct foreign investment." Meanwhile the motion also called for the removal of non-tariff barriers impeding EU trade with Turkey. Because of this it is clear that Turkey's C&T industry will continue to regulate itself to gain acceptance from existing EU members, setting a solid basis for its future admission to the union.
Prime location
Due to its geographical position, between south eastern Europe and south western Asia, in recent years Turkey has become an attractive site for many multinational companies and a key production base for many European brands
and retailers.
CPL Aromas and Turkish cosmetics company Parkim established CPL Aromas Turkey in Istanbul in 2007, and many other internationals also have a well established presence in the country.
According to Nihal Sahin Ipekoglu, a Turkish chemist who has worked with several local cosmetics companies and currently runs her own company, Nsi Cosmetic, there are pitfalls to this: "Too many suppliers such as Dow Corning, L'Oréal and Merck have opened their own sites in Turkey recently. The competition this has prompted has had one positive in that it has pushed Turkish companies to improve their offer and raise their standards, but at the same time most local companies have seen their turnover almost halved in the past five years or so."
She is fairly direct about the situation in the Turkish C&T market: "Currently the industry is a bit slow because we buy ingredients from Europe using euros and we sell them on in US dollars. But products like mineral cosmetics, organic creams, herbal products and fragrances did report good sales on the market last year which was encouraging."
Ipekoglu explains that Turkey already exports its cosmetics to Middle Eastern countries such as Iran, Kuwait, Syria and the UAE, and it has good trade relationships with the Ukraine, Latvia, Italy, Greece, Russia, Moldova and Bulgaria. However, She adds that only a few Turkish products are actually popular abroad. She says it's quite hard for local manufacturers to market their brands and build a good customer base at the same time.
"One problem we have in Turkey is that there are many distributors operating in the country and this actually harms the industry as a whole. Local companies' financial power used to be based on their stock items, but because of international distributors, now local companies have been left with a huge over-stocking problem.
"It's not really possible to sell in regions where there are already distributors. Competition among local manufacturers has grown a lot in the last few years and prices have fallen as a consequence, which has been unfortunate."
Meanwhile the appearance of the overall Turkish C&T market is changing, with shopping malls and chain stores becoming the main outlets and taking over wholesalers when it comes to purchasing such products.
According to Euromonitor, in the past year Turkish consumers sourced C&T products in health & beauty retailers (37.6%) and supermarkets/hypermarkets (27.9%) in the main, leaving the other retail channel of direct sales (19.5%) trailing behind. Internet sales are also slowly picking up in the country but only account for a small portion of the industry's turnover.
Unilever soaps are very popular with Turkish consumers
Among health and beauty retailers in the country, beauty specialists hold the highest share of sales since this is traditionally the most developed and established channel in Turkey. Meanwhile supermarkets and hypermarkets saw their sales increase due to consumer demand for cheaper products.
Wellness wave
With Istanbul elected as European Capital of Culture for 2010, the city is hosting a number of events this year that are driving international attention. One of these was the fourth Global Spa Summit which was held there from 17-19 May. As well as promoting the growth of the spa and wellness industry worldwide, the summit also tried to drive attention to the local thermal culture and the national spa presence.
Spa and wellness are a precious part of Turkish culture and reflect the unique geography of a country which boasts over 1,300 natural thermal springs, thanks to its location on the peak of a major geothermal belt. Also typical of the country are the traditional Turkish baths, or hamams, that provide countless health and wellness benefits, including improved circulation and respiration, and which are embraced by many Turkish people. Indeed, spa and wellness holidays have experienced a recent boom due to new hotel spas and modern spa resorts opening in the past few years, reflecting the current trend for spa going in the country.
According to Susie Ellis, Global Spa Summit board member and president of spa marketing company, SpaFinder: "There has been major investment recently in spa resorts and thalasso centres in Turkey, along with much revitalising of ancient spa centres and hamams. This has really picked up steam, so to speak, in the last past five to ten years. Major brands like Six Sense, Anantara and Amitra can all now be found in really well equipped spas in Turkey."
According to Ellis, the summit's findings suggested that most recent tourist investments in Turkey have featured spa and wellness components, such as hotels boasting state-of-the-art spa facilities. She adds that Turkey is set to become one of the most vital markets for wellness and beauty in the future.
Ellis comments: "We must put the growth of the spa industry into the context of the overall economy and tourism boom in Turkey – it is now the 15th largest economy in the world"
Market forces
In 2009 Turkey's C&T market showed no sign of relaxing its healthy growth despite the recession, as consumers cut back on major expenses such as cars and holidays rather than forgoing their beauty items. But consumers did choose cheaper products, switching from premium products to masstige and then even further from masstige to mass market.
| | | |
| --- | --- | --- |
| Colour cosmetics | 185.3 | 10.9 |
| Fragrance | 268.3 | 9.6 |
| Hair Care | 411.1 | 10.4 |
| Men's Grooming | 190.0 | 7.4 |
| Skin Care | 258.3 | 10.8 |
| Premium cosmetics | 88.1 | -04.6 |
Most C&T companies captivated consumers thanks to special offers, promotions and price discounts. Direct sellers like Avon and Oriflame, both popular in Turkey, discounted some of their products by up to 60% to safeguard against losing any customers.
And as with most of the Middle Eastern and African C&T markets, hair care represents the most developed sector in Turkey. Figures for 2009 alone showed that hair care accounted for €411.1m, up by 10.4%, according to Euromonitor International. Fragrance represented the second most successful segment, putting on 9.6% and totalling €268.3m in 2009. Meanwhile, skin care and colour cosmetics grew by 10.8% and 10.9% respectively, with skin care totalling €258.3m and colour cosmetics €185.3m.
All sectors, including the male sector, showed positive signs of growth. However premium products in all categories saw their sales decrease and losses were often too large to be ignored.
International influence
In 2009 multinationals dominated the Turkish market, with Avon, Procter & Gamble, Beiersdorf, L'Oréal and Oriflame being the leading players. Thanks to their comprehensive and well funded advertising campaigns, these companies have created a competitive environment leaving local manufacturers rather in the lurch and left to slash prices left, right and centre in order to stand a hope of competing.
Procter & Gamble's hair care brands account for a 30% share of the Turkish market and Unilever and L'Oréal are rapidly expanding in the market too, gaining ground and relaunching their brands. With brands such as Dove, Axe and Luxe in its portfolio, many of Unilever's key personal care products have become part of the everyday hygiene routine of Turkish consumers.
And many insiders would suggest that competition does tend to stimulate innovation and make the offer more varied.
Domestic offer
Besides the international players, local companies are trying their best to acquire a greater market share in Turkey and this can be tough at times.
Nsi Cosmetic has a laboratory for research where it is developing cosmetics products. Comments Ipekoglu: "According to Turkish cosmetics regulations, every cosmetics manufacturer and importer has to employ a pharmacist or a chemist with at least two years' experience in the cosmetics field to keep an eye on regulatory matters."
Among popular local companies, Aysan Aydın Kozmetik claims to be well regarded at an international level. Another company, Gelisim Kozmetik, is also said to be known both at home and abroad and is among the perfume manufacturers that continue to grow in prominence. The company offers edts for men and women and corresponding deodorants and gift sets.
Meanwhile, Leydi Cosmetic, manufacturing colour cosmetics in Turkey since 1975, has an extensive range of nail polishes, lipsticks, lipglosses, eyeliners and mascaras on the market. Leydi Cosmetic uses many raw materials imported from Europe and has several brands including Clarity, a nail polish line, and Woo, which offers a complete range of lipsticks and lipglosses.
Despite certain local struggles, there are two companies that have made real waves on the Turkish C&T market: Evyap and Kopas Kozmetik.
| | |
| --- | --- |
| Avon | Avon |
| Gillette | P&G |
| Nivea | Beiersdorf |
| L Oreal Paris | L Oreal |
| Oriflame | Oriflame Cosmetics |
Evyap started out with a soap production business in 1927 in Erzurum, but this has expanded considerably and now comprises shower gel, shampoo, shaving products, skin care, fine fragrance and many other product categories in over 100 countries.
Evyap is also among the top 100 Turkish industrial firms, according to a recent study. With nearly 2,500 employees, Evyap is growing steadily in order to meet market demands, and in addition to the facilities in Turkey it now has a factory in Egypt which became operational in 2002. The company has a varied C&T offer in the major categories with prominent brands such as Duru, Arko Men and Sanino.
Kopas Kozmetik, founded in 1974, is also a manufacturer and exporter of Turkish C&T products. Kopas Kozmetik claims to have the highest production capacity of any Turkish company and is a member of the Turquality project with its leading brands Dalin and Alix Avien. The Turquality project is an initiative supported by the Turkish government and it aims to encourage Turkish brands to become market leaders.
Launched in 2004, the project has set the benchmark for the high standards of quality that Turkish brands must follow if they want to compete on the international market.
With initiatives such as this proving popular it seems everything is set to make the Turkish C&T market even more competitive. And many believe that once the country is accepted into the EU, this will open even more doors.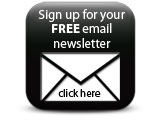 Halal - A Growing Niche

With the majority of its population being of Islamic faith, manufacturers are hoping Turkey might become a budding market for halal cosmetics

The global halal market has been developing at a rapid rate over the past few years and research has shown that Turkey is now one the main importers of halal food, machinery, pharmaceuticals and cosmetics.
With interest in this niche category growing, the trade show Halalist Expo 2009 took place in Turkey at the Istanbul Expo Centre.
The event attracted the attention of more than 150 companies and delegates from over 20 countries came to exhibit their wares.
According to Salim Sahin, organiser of the trade show, the growing interest in this niche market might eventually lead to proper certification of halal products in the country. Halal cosmetics are those that feature ingredients permitted according to Islamic law and which require a strict adherence to it.
Some Muslim countries allow the use of halal cosmetics while some others are stricter on this matter and it is ultimately up to the individual how to interpret the available guidance. Most manufacturers in this sector in Turkey are attracting consumers towards halal products by creating awareness that mainstream brands are not halal.
Some mainstream brands in turn are answering this call by tapping into the category themselves. For instance Colgate (Colgate-Palmolive) has launched its first halal toothpaste and luxury brand, One Pure, has debuted its first halal skin care range which has been selling well with Turkish consumers since it arrived on shelves nationwide.
A Rosy Future

Turkey currently exports two key natural ingredients – castor oil and Turkish rose Castor oil is a type of vegetable oil derived from the castor bean. This ingredient has often been employed in hair care products over the years, especially hair tonics as it's said to help the hair grow faster while giving it more volume. This oil is said to have fungicidal and germicidal properties, both of which work to promote hair growth. Castor oil is also used in lipsticks, polishes, emulsifiers, deodorants and soaps.
Turkish rose is hand-picked on the border between Turkey and Bulgaria with both countries benefiting from the supply they can reap. Many centuries ago, the Turkish first brought roses over from Tunisia and planted the flower on their home soil. And it was Turkish immigrants who, in 1420, founded the famous Bulgarian city of Kazanlak, where the cultivation of this type of rose initially developed.
Today there are still families who run their own small distilleries and produce what they call village oil. The commercialisation of rose oil as a high quality product is carefully regulated via a state run cooperative in the Isparta region of Turkey. Here quality controls to pass international standards are put into place to safeguard the future of the Turkish rose.

Companies