Yardley – quintessentially British
A new Yardley division is responsible for Yardley London and Woods of Windsor. Julia Wray discovers how it's bringing the brands in the 21st century
A new Yardley division is responsible for Yardley London and Woods of Windsor. Julia Wray discovers how it's bringing the brands in the 21st century
For Quentin Higham, managing director of Yardley, 1770 is significant for two reasons. Not only did it witness the official establishment of the House of Yardley, it was also the year during which an apothecary from Windsor documented the recipes that would later become the inspiration for another heritage brand, Woods of Windsor.
Four years ago, these two grand dames of personal care were united under Lornamead, which acquired Yardley London from Procter & Gamble in 2005 and Woods of Windsor from Disperse the following year.
However, Lornamead recently decided that things were ripe for change. "While it's had tremendous success with FMCG brands, Lornamead realised that both Yardley and Windsor have both been unloved and not invested in sufficiently," says Higham. "What it agreed was it would be appropriate to create a completely autonomous division."
So in February, Lornamead set up Yardley, a dedicated business created specifically to run both Yardley London and Woods of Windsor. And although both brands are still financed by Lornamead, it is Yardley which now deals with the day-to-day operation of both brands and is responsible for their products, sales and marketing.
Higham – who has previously worked for Coty and KMI, and who more recently ran his own sales and marketing consultancy – joined the company in March this year "with the objective of repacking, relaunching and reformulating (where appropriate) both brands, coming up with new support material, launching new websites and redesigning the shop".
The company's head office is based above the original, newly redesigned Woods of Windsor store, which is situated close to the castle on Windsor High Street. Higham believes the office location helped Yardley's 13-strong team form a sense of identity – "you're living and breathing your own brand" – during what he describes as the "manic" six month period preceding the official mid-September 2010 launch.
"Both brands have had their problems over the years and they've come from difficult places," Higham admits. "But both brands have got fantastic DNA. Once they've been upgraded and contemporised, while still retaining their true identity, they present a massive opportunity."
A new look
Motivating both relaunches was the desire to broaden Yardley and Woods of Windsor's customer bases and part of this, says Higham, involved modernising the brands' fragrances and packaging: "The important thing was to go back and re-engage with the core customer, but also to introduce the use of bold colour, strong illustrations and a variety of fragrances so that we appeal to a broader mix."
As part of Yardley's revamp, new fragrances and product types have been introduced. The brand now features five core ranges based on different fragrances: English Lavender (the closest thing the brand has to a signature scent), Lily of the Valley, Peony, Iris and a new English Rose aroma. "We will be launching a new fragrance each year," Higham tells ECM. "If one of them becomes phenomenally successful we might add it to the core range, or it replaces one of the core lines. Spring 2011 will see the launch of new fragrance Royal English Daisy."
Meanwhile Woods of Windsor now comprises Bath & Body Collections in True Rose, Lavender, Lily of the Valley and White Jasmine; Home Products including room sprays, drawer liners and Drawer & Wardrobe Sachets; a Men's Range featuring new aftershave, antiperspirant and Hair & Body Wash products; and a range of gift collections.
The new look Woods of Windsor store
Although Higham concedes that there are similarities between the two brands, he is keen to maintain existing areas of difference. "Woods is about 20-30% more premium than Yardley and it's predominantly sold in department stores, garden centres and gift stores, whereas Yardley is very much a pharmacy brand," he explains. "They both have similar fragrances and Yardley has royal warrants while Woods of Windsor has Windsor Castle on its packaging, so there's a lot of crossover. But we would always say that Yardley is first and foremost a quality purveyor of fragrance and soap, whereas Woods is predominantly bath, body and home fragrance. Also, Yardley is about quality florals, whereas the essence of Woods is the national gardens of England. So although the four Woods fragrances at the moment are flowers, you could easily stretch into mosses or trees, for example."
September also saw the modernisation of both brands' websites. "There's nothing there that is the same as it was," says Higham. "We didn't used to have a transactional site and now we do. There's the story of the brand, there's archive imagery, there's video, there's a VIP section so you can get promotions, and it's all from scratch, for both brands."
Global perspectives
While Yardley the company owns Woods of Windsor outright, worldwide, it only owns the rights to the Yardley brand in Europe and the Americas – although 'only' may be a rather disingenuous term as this makes it responsible for Yardley in 90 countries. Last year, Indian conglomerate Wipro acquired Yardley's Middle East and Asian businesses, amid much speculation by economists. "What Lornamead had built up was a very successful Middle East and Asia business – which was quite different to the classic London business – and the return they could make by selling it to Wipro was an opportunity too big to turn down," Higham tells ECM. However, he feels strongly that the company can learn from the achievements of Yardley's divested regional businesses: "We saw the success of having a very focused team in that one area; Yardley in the Middle East uses fragrances that very much appeal to customers there. So what we thought was, let's build a new focused team here in the UK to replicate the success in the next five years of what we had there."
Internationally, sales and marketing activity will focus on Canada, Brazil and Latin America, as well as Italy, France, Belgium, the Netherlands and Germany. One of the company's ambitions is to reverse Yardley's fortunes in markets where the brand has enjoyed former glory, but from where it has all but disappeared in recent years. Top of the list is South America. "We're looking to re-enter 15 countries including Chile, Mexico and Peru, as well as Brazil and Argentina," says Higham. "We haven't done anything in the whole of that continent for five years. Yardley had a presence in all of those countries, but we haven't been servicing it. The brand needed an injection of vigour and investment and that's what we've been doing over the past six months. Now we're planning to either appoint new distributors or work with current ones to relaunch the brand."
It's easier, he adds, for a brand to enjoy a renaissance in an area where it was once well known than to start from scratch: "The brand equity and heritage still exists, they just haven't seen us for a while."
Similarly, Yardley is in discussions with distributors in Asia about reintroducing Woods of Windsor there, as well as in the Middle East.
Image wise, Yardley and Woods' inherent Englishness is an asset when it comes to overseas markets. "What both brands stand for is a degree of credibility, trust, quality and Englishness, which often in our country we're not really so proud of. The fact that in Yardley's case we have two royal warrants is a fantastic kudos for somebody who's living in Santiago – they love that!" enthuses Higham. "It might not always be so apparent at times but there's still a significant percentage of the population who are proud to be British."
It is fitting therefore that manufacture is only outsourced to companies based in the UK: "It's important for both brands that the products are made in the UK although we don't make a massive song and dance about it on the packaging. But it's important for British retailers and its also important for international retailers – they like that we are made in the UK; it's another degree of credibility."
Future focus
Over the next few years, the Yardley division has set itself very aggressive growth targets. "In the UK we're working very closely with established retailers – Boots, Lloyds, Debenhams, House of Fraser – and we're looking to improve our visibility in store, broadening the offer and improving the customer shopping experience. And maybe we'll look at having more of our own stores," says Higham. "But a lot of growth will come from the international market because it's not an area we've looked after. My plan is three years from now to triple the business."
But although Higham is dead set on carving both brands a niche in today's market, one gets the impression that Yardley and Woods are more to him than just a money making venture: "What I get passionate about is when people test the fragrances and say 'that smells lovely' and you tell them 'that's £10' and their reaction is always 'really?'. If you could put that feeling into words, that's what drives me."
Behind the business
Roger Knowles and his late wife Kathleen launched Woods of Windsor in 1971. The brand was inspired by recipes found in documents from 1770, which they discovered in their attic. Knowles tells ECM the story behind Woods of Windsor

"I started life as a pharmacist; my first business was in Keighley in Yorkshire. When I bought it, the Woods pharmacy was a run down business but one with a lot of potential because of the tourist trade in Windsor.
"The building has five floors and the top floor was a neglected attic containing old show cards and display material. Once we'd cleaned away the show cards, we found an enormous archive of books. Most of them were pharmaceutical, but there were also books on perfumery. "The first Woods of Windsor products were inspired by the things that were in those books such as pot pourri, lavender sachets and pomanders packed in parchment boxes or sewn into material that my wife Kathleen bought in John Lewis. We put sachets on the counter and a room at the back of the store became our perfumery.
"Over the next two or three years we ran the Woods of Windsor business concurrent with the pharmacy. As the product range grew and we began being stocked in Liberty's and Harrods, we knew we had something special. "The range developed from gift items into toiletries, with soaps first. "We also went into skin care. We did an old fashioned line, Cucumber & Cold Cream, which had beautiful packaging and was very successful. We also had a Glycerine & Rosewater range featuring glycerine soap and luxurious bath and body gels.
"It gave me a great kick to see the brand in Japanese department stores, as well as David Jones in Australia, Saks Fifth Avenue and Printemps in Paris. I was very proud that the name was available in so many different countries and across so many different cultures."

| | |
| --- | --- |
| 1620-30s | Ancestor gains concession to provide soap for the City of London scented with lavender |
| 1666 | Documentation lost in the Great Fire of London |
| 1770 | William Cleaver's father establishes soap and perfumery business |
| 1801 | William Cleaver marries William Yardley's daughter Hermia. Cleaver unable to re-pay £20,000 loan on the security of his soap and perfumery business; father-in-law acts as guarantor, pays, and in doing so becomes first Yardley to own the business |
| 1841 | Becomes known as Yardley & Statham |
| 1851 | Yardley & Statham displays at the Great Exhibition in Hyde Park. Becomes Yardley & Company |
| 1884 | Becomes Yardley & Co Ltd |
| 1905 | Yardley & Co Ltd becomes one of world's leading soap and perfumery houses after deciding to trade under its own name. First overseas selling organisation established in Sydney, Australia |
| 1910 | Flagship store opens on New Bond Street |
| 1913 | Yardley adapts Francis Wheatley's Flower Sellers Group as trademark image |
| 1920 | Converted into a plc |
| 1921 | Gains first royal appointment (Edward, Prince of Wales). US launch |
| 1932 | Employee John H Seager travels world to study and develop lavender species |
| 1960 | Company falls under wing of British-American Tobacco |
| 1985 | Acquired by Beechams |
| 1989 | Acquired by Wasserstein Perella |
| 1998 | Acquired by Wella |
| 2005 | Lornamead buys Yardley from Procter & Gamble |
| 2009 | Lornamead sells Yardley Asian rights to Wipro |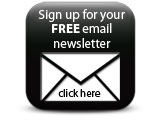 Featured Companies