A first look at The Sanctuary's brand new image
The brand drops its orange lids in favour of a striking new rose gold and matte white look, Cosmetics Business can reveal
The Sanctuary, owned by PZ Cussons, is soon to launch with a brand new image.
The new look, due to roll out from May, follows the brand's repositioning implemented in 2014, when it encouraged women to #LetGo – words that have since trickled through to its packaging.
The Sanctuary aims to provide a more premium look and feel through its new packs, which will feature a rose gold 'S' on matte white packaging, and rose gold bottle lids.
The rebrand is being supported by the launch of a new body care product called Wet Skin Moisture Miracle (£8) (pictured top).
The product, slated to launch in July in Boots in the UK, is designed to be applied on wet skin within two minutes of getting out of the shower or bath.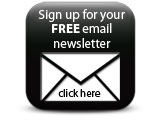 The formula is said to work with the absorption-boosting effects of water and humidity to 'lock in' hydration, outperforming in-shower moisturisers.