Accessories & keepsakes from Quadpack
Quadpack's SecondaryPackaging team is giving skin care brands the opportunity to offer accessories and keepsakes for gift with purchase or for use in gift sets via its new Moo Collection.
Accessories include Tourmaline Konjac Sponge and bamboo face pads to help cut down on cotton wool usage; a dual-ended Clay Mask Spatula with a brush on one end and a silicone spatula on the other; an eco alternative to single use Q-tips; ready-filled face masks with essential oils; old-style blotters; and muslin and cotton flannels.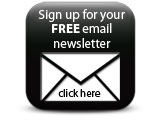 The collection is presented as it would be at point of sale in craft paper sheaths and envelopes.
Featured Companies