Alarm raised over safety of popular black face masks
French watchdog FEBEA identifies five products that breach labelling regulations
French beauty watchdog Fédération des Entreprises de la Beauté (FEBEA) has raised an alarm about the anti-blackhead 'black masks' that are currently trending on social media in France.
The organisation is concerned that these masks do not conform to French labelling standards and says a number of cases of "irritation, burning sensations and allergies" have been reported by users.
The three products cited by FEBEA in its initial announcement are the Chinese-made products Purifying Peel-off Mask by BuOCEANS, Black Mask by One 1 X and Suction Black Mask by Cidbest.
"We have now found five products in total that breach French regulations," Agathe Cury, Director General of Communications at FEBEA, told Cosmetics Business.
"That is not to say, of course, that all black masks are non-compliant – many give complete consumer satisfaction and respond to European quality and security requirements."
Products that are sold in pharmacies and perfumeries are safe to use, added Cury; the non-compliance issues have arisen only with products sold online.
"The products we have found have been made in China and do not correspond with European regulations," she added. "With the explosion of the internet, we are noticing an increase in sales of such non-compliant products."
The consumer needs to be shown how to determine whether black masks sold online are safe, added Cury, and FEBEA has referred the matter to French regulatory agency DGCCRF to decide how to proceed.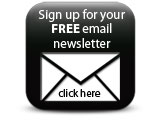 "For example," she said, "in France, under European regulations, all written information must appear in French and there must be a list of ingredients, a batch number and the name and address of the entity responsible, usually a company."
Companies