Albéa expands presence in China
The French cosmetic manufacturer and wholesaler will use the new facility for metal parts
Albéa created the pumps for Kim Kardashian's The Body fragrance (Image via Instagram @kkwfragrance)
Cosmetic packaging manufacturer Albéa has unveiled a new plant in China.
The facility in Huai'an, a city in Jiangsu province of Eastern China, will be used to create metal parts for cosmetic and skin care packaging.
Officially unveiled in December, operations will begin this year and the French-based company will expand the centre to include injection moulding, decoration and assembly.
Michael Zhang, Vice-President and General Manager of Albéa China, said: "The new facility will offer state-of-the-art metal forming and anodising as well as sophisticated decoration capabilities.
"The dynamic city of Huai'an provides world-class infrastructure and will soon be conveniently located only two hours away from Shanghai by high-speed train."
He added that Albéa aims to be the "best company" for its stakeholders and the environment.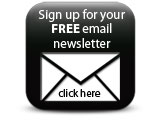 Zhang continued: "This new plant in Huai'an reflects Albéa's commitment to China as well as to its regional and international customers."
Featured Companies