Alliance Boots set for US takeover
High street retailer chain Boots is set to be taken over by US pharmacy chain Walgreens
UK high street chain Boots is set to be taken over by Walgreens, the US pharmacy retailer.
Walgreens already has a 45% stake in Alliance Boots and has been considering its options for a full takeover, since the agreement detailed an option to buy the rest of the company by 2016.
In an announcement today (6 August), the US retailer is likely to say that it is buying the remaining 55% of Alliance Boots in a deal worth about $5bn, according to The Times.
"We are excited to move forward with the next important step in becoming a new kind of global health care leader," said Walgreens chief executive Greg Wasson, who will become chief executive of the new company with Stefano Pessina, currently executive chairman of Alliance Boots, reporting to Mr Wasson.
The new combined company, named "Walgreen Boots Alliance" with its headquarters in the Chicago area, will look to invest "across core businesses at suitable returns to drive organic growth". However, it will also look to make cost reductions of $1bn over three years at a "corporate, field and store-level".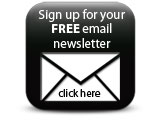 The UK headquarters for Walgreen Boots Alliance will remain in Nottingham.
Companies