An energy boost from Origins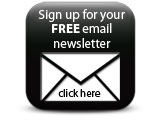 Origins has harnessed the energy boosting properties of the mangosteen fruit in its new moisturiser, VitaZing. The moisturiser promises to pep up tired looking, dull skin, leaving it looking refreshed and radiant.
The moisturiser contains a mineral tint, which is released when the product is massaged onto the skin, producing a subtle, sheer wash of colour to even out and enhance skin tone, while the inclusion of SPF 15 helps protect skin against UV damage.
The formula also features a mangosteen energy complex, a blend of mangosteen, cordyceps mushroom and ginseng, said to boost cellular energy and limit the release of free radicals, while helping to increase skin vitality and reduce signs of fatigue.
In addition sodium hyaluronate and trehalose help moisturise, while silica and Laminaria saccharina help control excess oil production. Chestnut seed extract enhances skin cell turnover while barley and wheat germ extracts help build a stronger skin barrier. Finally a blend of grapefruit, field mint and rose essential oils help uplift, while vitamins C and E provide antioxidant protection.
Companies