Asquan presents the Gellaxy Fiber Cushion Compact
Asquan's turnkey division has paired up three of its most recent and successful innovations to form the Gellaxy Fiber Cushion Compact.
The full-service product features the Gellaxy Applicator, a new technology Fiber Sponge as well as a specifically formulated liquid foundation. The compact addresses three key limitations found in other foundation compacts: product dosage, absorption and application.
The liquid foundation provides outstanding results when combined with the Gellaxy Applicator and Fiber Cushion. Its light texture along with its natural coverage builds a beautiful canvas and creates a smooth-skin feeling. The foundation formulation improves skin tone, minimises the look of wrinkles and spots, all the while keeping skin feeling moisturised and fresh.
The Gellaxy Applicator allows for perfect blending and seamless product application without absorption of the foundation. The skin-friendly, textured Gellaxy material is long lasting and cleans up easily with water, making it a more hygienic option compared to other blenders available on the market.
The Fiber Cushion prevents product leakage and waste. Its chemically stable fiber construction is extremely durable and allows for even and consistent formula delivery.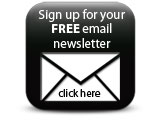 The Compact comes in two sizes with the smaller of the two being an ideal addition to ones travel bag.
Companies