Australia's ulta3 takes Primark by storm in the UK
The colour brand, owned by The Heat Group, has seen domestic sales outpaced four-fold
Australian colour cosmetics brand ulta3 has broken into the European market via a retail deal with Irish fashion and beauty retailer Primark.
Ulta3, which is owned by The Heat Group, provides a complete offering of cosmetics products including lipstick, eyeliner, brow pencils, pressed powder, foundation, CC cream, mascara and bronzer. However, ulta3, which is Australia's top-selling nail polish brand, is best known for its nail offering and has more than 100 shades. Its nail segment also accounts for the brand's highest sales compared with other colour sub-categories.
So far, sales of ulta3 are proving strong, with the brand selling at four times the rate it does in Australia, according to the company, with products costing £1.50 or €2.07 per item. Consequently ulta3 plans to expand into more Primark store in the UK and Germany this year, with the short term goal of securing a permanent residency in-store by the end of next year.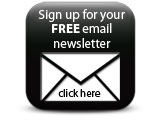 Gillian Franklin, Managing Director, The Heat Group, said: "The global cosmetics business is highly competitive and major brands dominate the market. It is a testament to ulta3 that it performs extremely well against competitors and even outsells in some markets." The Heat Group is the exclusive Australian distributor for a number of global brands including Max Factor and Covergirl, which were recently acquired by Coty from P&G. It also distributes Bourjois, essence by Cosnova, Coverderm and Jeanne Arthes. Besides ulta3, The Heat Group also owns MUD and Billie Goat Soap.
Companies