Batiste, Amope and Philips sign up to Amazon Dash
The retailer has added more than 60 new brands to its instant replenishment service
Online retailer Amazon has added more than 60 new brands to its Amazon Dash instant replenishment service in the US, following a significant increase in Amazon Prime customers using the service.
Dry shampoo brand Batiste, foot and nail care brand Amope and electronics brand Philips Sonicare have now joined the roster of beauty brands available via the instant replenishment service, which allows consumers to re-order products by pressing a physical button.
They join a growing line-up of beauty brands that have already launched Amazon Dash buttons, including Schwarzkopf, L'Oréal Paris and La Roche-Posay.
Batiste's Amazon Dash button
Daniel Rausch, Director of Amazon Dash, said: "We're thrilled to see more and more Prime members experiencing the convenience of Amazon Dash and restocking their everyday essentials with a simple press of a button.
As a result, we're seeing exponential growth for the programme and orders increased over 5x in the last year."
Following its successful US launch, Amazon Dash has recently expanded internationally, launching in the UK, Austria and Germany in August.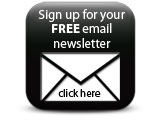 Amazon Prime customers can purchase a Dash button for $4.99 on amazon.com, and will receive a $4.99 credit to their Amazon account for their first purchase.
Companies