Benefit Cosmetics set to reveal new cosmetics in 2019
The two waterproof eyeliner products are designed with a wear time of eight to 24 hours
Benefit Cosmetics has announced the release of two new eyeliner products for the new year.
Set to be released in January 2019, the new products include a liquid Roller Liner (£20.50) and a Roller Eye Bright Pencil (£19.50).
The Roller Liner is said to be waterproof with a 24-hour long wear formula, which leaves a matte finish and is available in black ad brown.
Meanwhile, the roller pencil is available in a soft pink colour, which is also waterproof with an eight-hour wear and is said to help make eyes appear brighter and bigger.
The products will be available to purchase from benefitcosmetics.com.
To read more from Benefit follow the links below: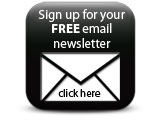 Companies