Boots revealed as UK's most searched-for beauty retailer
With an increase of over 740,000 brand searches since September, the total has grown to 4.09 million searches a month
Boots has been named as the UK's most searched-for retailer, according to the Beauty Retailers Digital Insight Report.
The retailer racked up 4.09 million monthly brand searches, with an increase of over 740,000 since September, the report revealed.
Coming in second is Superdrug with 1.5 million brand searches a month.
The Body Shop rounds up the top three with an increase of 800,000 monthly searches.
However, The Body Shop tops the leader board when it comes to social media, with an impressive 7.5million likes on Facebook.
Boots is ahead of the competition when it comes to visibility, with an increase of 15% while Superdrug's figures have declined year-on-year, missing out on the top spot by 26%.
The Beauty Retailers Digital Insight Report is produced by digital marketing specialists Inside Online.
The report gives a qualitative score on each individual brand's performance across nine key measurements, including Brand Reach Score, Link Authority and SEO.
Commenting on how brands can improve their reach is Inside Online Outreach Executive, Helen Parkinson, she said: "A well-planned keyword strategy is the way to go if you're a beauty retailer looking to improve your online reach."
"Competition keywords are very generic while opportunity keywords are more specific. There are quick wins to be made for optimising for specific products like 'eyeshadow palette' rather than just 'eye makeup'.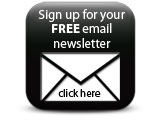 "There are also some great examples of digital content in this sector, most notably from Boots and the Body Shop, and brands should consider emulating these to earn more links and therefore rank better on Google."