Boots targets mature market
Boots Laboratories, the European skin care brand owned by Alliance Boots, has launched a range of skin care specifically targeted at post-menopausal women. Called Renew, it is a new line in the anti-ageing Serum 7 range and brings the total number of lines within Serum7 to three.
Serum7 is for the first signs of ageing, Serum7 Lift is targeted at women in the 40+ age group, and Serum7 Renew at women aged 50 and over.
The range is sold through the pharmacy route in Europe. There are four products in the new line: Sérum Rénovateur Total (30ml/u39), Crème de Jour Restructurante day cream (50ml/u36), Crème de Nuit Réparatrice night cream (50ml/u36) and Sérum Yeux Nouveau Contour for the eyes (15ml/u25).
All of the products contain a range of patented complexes designed to combat the main issues that affect menopausal skin, which according to Boots include brown spots, loss of firmness, dryness, lines and wrinkles. Active ingredients in the line include pro-retinol, white lupin, blackberry and ginseng.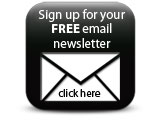 The packaging comes in the form of cream plastic tubes and white glass pots, housed in plum and white card outer packaging. There will be no advertising or publicity campaign for Serum7 Renew, though it may be supported by point of sale materials.
Companies