Boruta-Zachem to produce non-allergenic cosmetics
Polish manufacturer planning to launch production of non-allergenic cosmetics in the country's north
Polish manufacturer Boruta-Zachem is planning to launch production of non-allergenic cosmetics in Bydgoszcz, in the country's north.
The new products launched by the firm will include soaps made with the use of canola oil, Pawel Klocek, a spokesperson for Boruta-Zachem, told local daily Gazeta Wyborcza. The Kujawsko-Pomorskie region, where the new plant will be launched, is also home to numerous canola industry players. This is expected to ensure that sufficient supply is secured for Boruta-Zachem's manufacturing project.
"One of the main advantages of soap made of canola oil is its complete biodegradability. Soaps made with the use of chemical surfactants ... could be a hazard to the environment," Klocek said. The project will be co-financed by funds obtained from the European Union. A Polish zloty PLN19m (US$6.3m) grant was provided to the company for its investment.
In the second quarter of 2014, Boruta-Zachem is to hire at least 12 new employees to expand its workforce of 70. The firm's new products are expected to appear on store shelves in late 2015, according to Klocek. Boruta-Zachem's product portfolio consists of cosmetics and chemical products.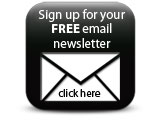 Jaroslaw Adamowski, Warsaw