Bossar debuts record-breaking pouching machine
Launches largest horizontal form, fill and seal pouching machine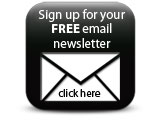 Spain's Bossar Packaging has added the world's largest horizontal form, fill and seal (HFFS) pouching machine to its BMK series. The new machine is said to break the current limits of possible stroke lengths to more than 550mm and uses the most modern drive and motion control systems in order to simplify both machine set-up and operation.

Bossar describes the addition as 'intelligent' with a new control platform, which means that day-to-day management does not require highly skilled personnel. The open frame and clean design meanwhile provide easy accessibility.

Bossar's range of HFFS machines cover customer demands through from flat sachets to stand-up pouches with contoured forms, and can incorporate the introduction of a wide variety of accessories such as spouts and zippers.
Companies