Bourjois reveals Christmas 2015 products
Night Lights In Paris launches
Bourjois has revealed its Christmas products following the theme of "Night lights in Paris".
The range includes the new Illuminating Java Rice Powder (£9.99), based on the original 1879 formula but with added ultra-fine and iridescent shimmer pigments for an ethereal texture. The product is designed to be used on the cheekbones, shoulders, neck and décolleté for a shimmering look.
The brand has also released new shades of existing products including the Smoky Stories Quad Eyeshadow (£7.99), the Rouge Edition Velvet (£8.99), the So Laque Ultra Shine Nail Enamel (£5.99)and 1 Seconde Nail Enamel (£5.99).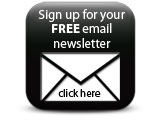 Launch: out now
Companies