Brigitte Taittinger steps down as Annick Goutal president
Agreement made with shareholders
Brigitte Taittinger has left her post at the age of 53 as president of the perfumes company Annick Goutal after 20 years at the helm and eighteen months after Goutal was acquired by the Korean group, Amore Pacific. A statement indicated that her decision had been made in agreement with shareholders.
Earlier, Ms Taittinger was in the running to take over Goutal but was not able to match the offer from the US Starwood Capital fund which joined forces with Amore. Amore has a 40% share of the Korean perfumes and cosmetics market.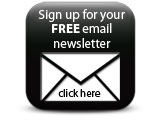 Production in France has been switched to a unit in Chartres which already manufactures the Lolita Lempicka perfumes for Amore under licence. Sales under the licence have been running at some €60m.
Companies