British Beauty Council announces names of newly-formed Advisory Board
The not-for-profit organisation works to represent the interests of the beauty industry at a governmental level
Image via Instagram: @britbeautycouncil
The British Beauty Council has announced the initial members for its newly-formed Advisory Board.
Members have been drawn from across the beauty industry and are well known for their contributions to the sector.
Members revealed include:
Alexia Inge, Cult Beauty founder
Make-up artist, Kay Montano
Sharmadean Reid, founder of Wah Nails and Beautystack
Sophia Hilton, 2017 hair colour expert of the year
Make-up artist, Mary Greenwell
Blogger and YouTuber, Caroline Hirons
Harvey Nichols Co-COO, Daniela Rinaldi
Make-up artist, Lisa Eldridge
Kathy Phillips, founder of This Works
Photographer, Liz Collins
Hair stylist, Sam McKnight
Hair colourist, Josh Wood
CEO of British Fashion Council, Caroline Rush
Photographer Robin Derrick
Head of London College of Fashion, Frances Corner
Beauty Pie founder, Marcia Kilgore
Influencer, David Gandy
Seen Group founder, Michelle Boon
Co-founder of Treatwell, Lopo Champalimaud and
Educator Marian Newman
The council was founded in an effort to hire a governmental body to represent the beauty industry.
Initially the council was founded by Millie Kendall, Anna-Marie Solowij, Kate Shapland, Jane Boardman and Catherine Hancock.
Commenting on the council's initiative Kendall said: "The aim of the British Beauty Council is to work to engage politicians, business leaders and consumers about the value of our industry to the national economy, as well as its key role in the UK's creative and cultural character."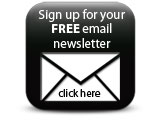 Companies