Burberry set for festive faces
Burberry beauty has unveiled its Festive Collection, packaged in limited edition gold casing for Christmas
Burberry beauty has unveiled its Festive Collection: nine new and current collection products packaged in limited edition gold casing for Christmas.
The new products are: Luminising Powder (£45), an illuminating golden powder subtly perfumed with 'My Burberry' fragrance notes in a lightweight, delicate texture which melts onto skin for a sheer, pearly finish; Complete Eye Palette Gold No. 25 (£40), a quartet of densely pigmented, coordinating eye colours; Lip Glow Gold No.25 (£18.50), a light-reflecting gloss that adds a hint of colour for a fresh, moisturised finish; Lip Mist Gold No.217 (£22.50), a subtle, sheer lip colour; and Nail Polish Gold No.447 (£15).
There is also the Beauty Charm, a handbag or key accessory with solid cube details in the signature Burberry House check on a Burberry-stamped luggage tag in metallic leather. One cube opens to reveal a solid lip gloss in Cameo Pink, a sheer gloss that suits all skin tones and can be used on lips and cheeks for a dewy effect.
Current collection products in the Festive Collection are: Fresh Glow Nude Radiance No.1 (£34), a luminous fluid foundation; Lip Glow Oxblood No. 23 (£18.50), Lip Mist Oxblood No.214 (£22.50) and Nail Polish Oxblood No.303 (£15).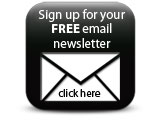 The Festive Collection launches in November.
Companies