Bustamante releases new jus
The Spanish singer David Bustamante has released a new fragrance for women named Muy Mía
Spanish singer David Bustamante has released a new fragrance for women named Muy Mía. Described as "sensual and feminine" the scent was created in partnership with Puig, and follows the release of the brand's signature scent for men, Muy Mío.
Said to be a "sweet floral bouquet," Muy Mía blends patchouli and white musk. The packaging, meanwhile, consists of a pale rose flacon and a black cap for an added touch of elegance.
David Bustamante is a popular singer in Europe, Latin America and Spain. So far, he has released 16 platinum records, and is known for his chart-topping Muy Mío single, after which his debut fragrance was named.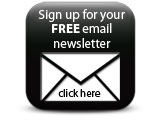 Muy Mía launches in November on the American and Spanish mass market. It will be priced at €7.49/100ml.
Companies