CCA Industries faces up to "sobering realities"
Company's CEO Lance Funston faces ongoing challenges with positive outlook
The CEO and Chairman of CCA Industries has spoken out about the "sobering realities" he faced when taking on his role in mid-January.
Lance Funston explained in a proxy published on 18 May that he had to face up to the fact that "previous efforts to stop or even slow the declining earnings had not been successful" and that CCA Industries "badly needed a raison d'etre and focused corporate identity that matched its commitment to 'health and beauty'".
Funston was making reference to the loss of $3,244,211 the company made in 2015, building on the loss of $2,803,428 suffered in 2014.
As a result, Funston explained that to significantly impact value, in his opinion the company would have to centre on not trying to compete in products that have become "so commoditised" that differentiation and growth are "virtually impossible". He used the sectors of nail care and toothpaste as examples here, where CCA creates Nutra Nail and Plus White Plus. Funston noted: "Sally Hansen and the Crests and Colgates of the world can continue to battle each other and we will focus our efforts on more profitable initiatives."
Meanwhile, he said that the company should focus on acquisitions of products in its areas of core competence, specifically oral and skin care.
Finally, he explained that in his opinion, CCA should develop its online strategy including its digital marketing initiatives embracing social media. He disclosed that an audit of the company's current social media and e-commerce initiatives revealed "significant opportunities" for growth. A new e-strategy, Funston explained, would be implemented by the end of this year.
Taking action with regard to CCA's lack of "raison d'être", the company also announced a new business name, Core Care America, and logo. The corporate name will, however, remain as CCA Industries it confirmed.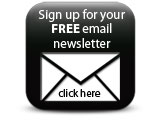 CCA industries is a manufacturer of health and beauty aids including Plus+White toothpaste, Bikini Zone shave gels and Scar Zone scar treatment products, among others.
Companies