California considers ban on cancer-causing chemicals
Johnson & Johnson suffered fines for asbestos found in its talc-based products
The US state of California is considering a bill to ban the sale of cosmetics with cancer-causing chemicals.
Labelled the Toxic-Free Cosmetics Act, legislators have proposed the removal of 20 'adulterated cosmetic ingredients' including asbestos, mercury, lead, formaldehyde, carbon black and compounds known as PFAS.
Last year Johnson & Johnson was ordered to pay out US$4.7bn in damages to 22 women who alleged its talc products caused them to develop ovarian cancer.
Since the payout, Johnson & Johnson has continuously come under fire over its talc-based products.
---
---
Speaking on the bill, California Assembly member Al Muratsuchi and co-sponsor of the bill, said: "Californians deserve to know whether the cosmetic products they purchase in the state are not harmful to their health.
"AB 495 will protect consumers by banning the sale, in California, of cosmetics containing known carcinogens, reproductive toxins and endocrine disruptors that are harmful to human health."
If passed, the bill would also extend authority granted to the Department of Public Health's California Safe Cosmetics Program, which requires cosmetics manufacturers to disclose products containing cancer-causing ingredients.
Currently, there are 951 reportable ingredients.
In September last year California became the first US state to approve a ban on importing and selling beauty products that use animal testing and banned restaurants from automatically giving out plastic straws.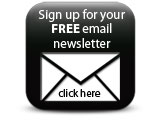 Companies