Cartier gives 20-year-old male fragrance Déclaration a new lease of life
The original Déclaration Eau de Toilette was created in 1998 by perfumer Jean-Claude Ellena
Cartier has recreated one of its iconic male fragrances, Déclaration (£73, 50ml).
The fragrance was originally created in 1998 by perfumer Jean-Claude Ellena.
For the new scent perfumer Mathilde Laurent has stayed true to the original by keeping strong tones of cedarwood, but has added cardamom and bergamot top notes to add a fresh touch.
The glass bottle has been redesigned in a bold, deep tone with a metal cap.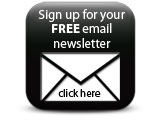 The fragrance will be available exclusively at Harrods from 15 January and will be go on sale across the UK from 29 January.
Companies