Cartier takes on the panther
French jewellery firm Cartier is launching a new fragrance called La Panthère, aimed at 'independent, graceful and rebellious' women.
Created by in-house perfumer Mathilde Laurent, it is a greenish fruity scent containing top notes of styrallyl acetates, which have notes of rhubarb, strawberries, dried fruits, apple and apricot, along with heart notes of gardenia and base notes of ketone musks and oak moss.
The pale pink juice comes in a clear bottle, but the inside of the bottle is formed like a panther's face – clearly visible when the bottle is full.
The fragrance will be available in 30ml, 50ml and 75ml edp concentration and the advertising campaign features model Erin Wasson.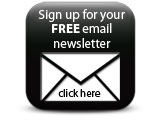 The panther has long been the iconic image associated with Cartier, particularly the cat jewellery designed for Wallis Simpson and others in the 1930s. La Panthère was also the nickname of Jeanne Toussaint, the firm's director of haute joaillerie and lover of Louis Cartier in the 1920s.
Companies