Cashmere Collection to continue without Karan
Estée Lauder responds to designer's step down
By David Shankbone (Own work) via Wikimedia Commons
Estée Lauder has confirmed that it is to continue producing the Donna Karan range of fragrances after the label's namesake announced her departure from the brand. The range includes the Cashmere Collection and the DKNY range of scents.
LVMH – which owns the Donna Karan brand – has not announced who will replace the designer, cancelling plans for upcoming fashion collections and catwalk shows. Karan commented: "I want to express my gratitude and deepest feelings to the dozens and dozens of colleagues over the years who have helped take Donna Karan New York far beyond my wildest dreams."
Estée Lauder has worked with Donna Karan New York and DKNY since 1997, selling its range of fragrance, bath and body products in more than 120 countries. The line is said to "reflect the quality, style and innovation" identified with Karan herself.
In an official statement, Estée Lauder said: "Donna Karan fragrances are an important business for both Donna Karan International and The Estée Lauder Companies. In it's 21st year, Cashmere Mist is still a top-selling fragrance and an iconic scent beloved by women around the world. This, and the Cashmere Collection of fragrances, will continue to be a focus for the brand."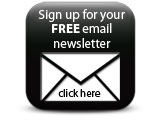 Donna Karan co-founded the brand in 1984, DKNY followed in 1988. She left the role of CEO in 1997 but continued to contribute as chairwoman and designer until earlier this month when her departure was announced on the brand's Instagram page.
Companies