Chanel tops poll as 'most preferred' prestige brand among French women
The luxury French brand garnered 57% of votes, followed by LVMH's Christian Dior and L'Oréal owned YSL Beauté
Market analyst Promise Consulting has produced its eighth survey on premium make-up brands most preferred by French women. Not surprisingly, French high end brands Chanel, Dior and Yves Saint Laurent emerged as the clear leaders.
"Make-up is a way to get into luxury without spending staggering amounts," said Philippe Jourdan, Promise Consulting founding partner. "Brands have pushed in this direction by promoting synergies between fashion and make-up."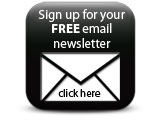 Chanel was ahead of the pack with 57% of votes, with Promise describing the brand as: "more than a brand [and] part of the national cultural heritage". Coming up behind Chanel was Christian Dior, with 49%, driven by innovation, according to Promise, with products such as Lip Glow Dior Addict Color Awakening Lipbalm. Finally, L'Oréal owned YSL Beauté came in third, with 42%, prompted by its "powerful and consistent marketing strategy".
Companies