Clondalkin launches unique coding shrink sleeve option
Flexible packaging solutions provider has launched a shrink sleeve incorporating a unique code
Flexible packaging solutions provider Clondalkin has launched a shrink sleeve incorporating a unique code.
The code is printed on the inner surface of the shrink sleeve using an innovative printing technique and is only revealed when the sleeve is peeled back. According to Clondalkin, it is the ideal solution for running product competitions and is already used successfully on its pre-cut lids.
Each shrink sleeve offers a 360 degree print area and features its own individual code which can be made up of a series of numbers and characters depending on the customer's requirements.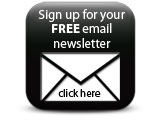 Martin Hardman, Sales and Marketing Director of Clondalkin (Clondalkin Flexible Packaging Bury in full), said: "Following the success we've had with unique coding on our pre-cut lids we decided to turn our attention to shrink sleeves and see how we could apply the same technique. We're very pleased with this latest innovation as it will provide customers with added value for very little extra cost. Customers are always looking for new ways to market their products and differentiate them from the competition and this new technology will enable them to do so. We also have clients that are interested in using unique coding for traceability and counterfeiting purposes."
Companies