Collistar teams up with Kartell
Italian beauty brand Collistar is teaming up with design company Kartell
Italian beauty brand Collistar is teaming up with design company Kartell to launch a colour cosmetics range for summer.
The collection includes a number of brightly coloured products (€7.25-32.80) including: Trasparenze Multi-Blush Eye Shadow, Gloss Design and Professional Lip Pencil, Gloss Nail Lacquer Gel Effect, Silk Effect Eye Shadow and Professional Eye Pencil, and Sexy Look Sensual Oil Face and Body Illuminator.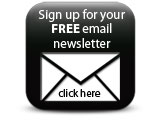 The partnership between the two companies began in 2014 as part of the Ti amo Italia project, which focuses on pride in belonging to Italy and making or doing things by hand. The products themselves revolve around the theme of transparency and feature modulating hues and fragments of colour.
Companies