Cornelius marks 80 years with Through the Ages range
Body Care | Ingredients | Skin Care
The manufacturer has brought six new age-relevant offerings to the market
European cosmetics manfacturer and distributor Cornelius has developed a new range of facial skin care, hair and body care solutions that are designed to cater to consumers at different life stages. The concept is inspired by the fact Cornelius has reached a milestone of its own – 80 years in business.
The Through the Ages range comprises 30 skus and includes: Mother & Baby, a 'no tears' foam shampoo; Cheeky Children, a bubblegum-scented body wash; Teen Time, a moisturiser with a bergamot scent aimed at boys and young men; Trendy Twenties, a powdered wash inspired by Asian facial regimes; Fab at Forty, an all-in-one balm with SPF 15; and Swinging Sixties, a nourishing lip treatment with a velvety texture.
Rob Nicol, Business manager for Care Products at Cornelius, said: "As a group, we pride ourselves on delivering reliable, high quality ingredients and solutions to personal care and cosmetic companies around the world. Our Through the Ages concept provides new innovative solutions for each stage of life, for beauty conscious consumers of any age.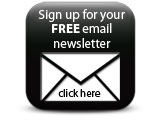 Nicol explained that Through the Ages comes at a poignant time for Cornelius. "We are used to supplying the components of a product to our customers but with this year being our 80th anniversary we decided to offer something a little special," he said. "The Through the Ages theme also represents the fact that we have worked with our customers through many years of innovation to develop solutions which address the consumer trends of the time."
Companies