Coronavirus: Coty predicts 20% decline in net revenue for Q3
The beauty conglomerate said it is preparing to 'adjust' its business in response to the pandemic
Beauty giant Coty has predicted a 20% decline in net revenue for Q3 due to the coronavirus pandemic.
In a statement, the owner of Covergirl, Rimmel and Max Factor said it expects to take a 'meaningful' hit on its profits.
Coty has also withdrawn its guidance for the fiscal year in order to have "necessary flexibility".
Coty's Chief Operating Officer, Pierre-Andreé Terisse, said: "The work performed by Coty over the past 18 months has been incredibly helpful given the current exceptional circumstances, not only because our brands have been improved, but also because we have considerably strengthened our cost and financial structures."
Meanwhile, shareholders will be given the option to receive 100% of their quarterly dividend.
"To further strengthen it, we will propose to the Board of Directors to increase from 50% to 100% the option for shareholders to receive their US$0.125 quarterly dividend in kind for the coming quarters," added Terisse.
"Having faced several financial crises in my career, I know they always contain opportunities as well, and we look to seize them and accelerate our transformation for the benefit of our stakeholders."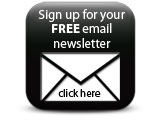 Coty also said it was preparing for an increase in demand post-coronavirus, starting in Asia.
Companies