Cosmogen launches a Couture Set of brushes
Cosmogen has announced a new patent that enables clients to tailor their brush design.
To demonstrate its capabilities, Cosmogen launched the Couture Set of six brushes (pictured) with different shaped tufts that perfectly suit the application of specific products.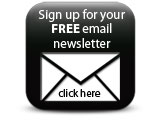 Also new from Cosmogen is VFly, a roller applicator that comes in aluminium and silicone versions, and is recommended for use with serum formulations to define the jawline; Perfect Match, a brush with a silicone reservoir integrated into the heart of the tuft for applying liquid foundation; and Miracle Fan, a two-tip applicator for eye care with a soft-touch silicone spatula at one end and a stainless steel ball massager on the other.
Featured Companies