Coty buys out Berkshire and Rhone
The share buy-out was part of its repurchase strategy
Coty has announced that it has repurchased the Class B Common Stock shares owned by private investment firm Berkshire Partners and Rhône Capital, as part of its ongoing share repurchase strategy. The total value of the purchase of the 27,892,818 shares was $468m, based upon the previous five-day volume weighted average price.
"This repurchase of shares is in addition to our recently announced $200m incremental share repurchase programme authorised by our Board, and demonstrates our ongoing confidence in Coty's strategy to generate long term profitable growth and strong cash flow," said Coty CFO Patrice de Talhouët.
"We believe repurchasing our shares is a prudent use of our cash and are pleased to extend Coty's record of returning value to shareholders through continued share repurchases."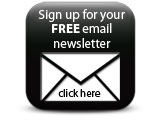 As part of the transaction, Brad Bloom from Berkshire and Steve Langman from Rhône will resign their positions on Board of Directors.
Companies