Coty replaces Chief Legal Officer in more executive appointments
Kristin Blazewicz will take over the role from Greer McMullen who spent three years in the role
Coty owns the fragrance license for Marc Jacobs and Lacoste
Kristin Blazewicz // Image: via LinkedIn
Beauty heavyweight Coty has hired a new Chief Legal Officer to replace Greer McMullen, after three years in the role.
Kristin Blazewicz, formerly from Keurig Dr Pepper, will take up the position as Chief Legal Officer, General Counsel and Secretary of the Board of Directors, reporting to CEO Pierre Laubies.
In the role, Blazewicz will be responsible for overseeing Coty's global legal affairs and supporting its transformation plans, which were announced last year.
Laubies said: "I want to extend my personal gratitude to Greer for his leadership in successfully overseeing Coty's Legal affairs worldwide, but also for his significant contribution to our company as General Counsel and Secretary of the Board of Directors of Coty, over the past three years.
"We wish him all the best in his future endeavours."
Meanwhile, Luabies said that Blazewicz would be a great addition to the firm.
"Kristen's depp expertise in legal affairs and track record of success will be a great addition to the Coty Executive Committee and we are looking forward to have her on board soon."
Last month, Coty appointed Pascal Baltussen as its Global Chief Procurement Officer in an effort to support its turnaround plan.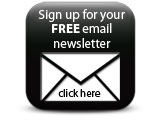 Baltussen is expected to take charge of cost cutting, and drive investment and profit expansion.
Companies