Coty reveals Covergirl's 5 spring looks with new AR experience
The company has collaborated with Walmart to enable users to purchase the looks through its website
Covergirl has launched a mobile and web try-on experience on its website.
The AR experience allows customers to try on looks directly from their desktop computer or laptop as well as their smart phone.
Covergirl's five new Spring '18 beauty looks will be showcased: Perfectly Matt Lip, Smoky Eye, No Makeup Makeup, Doe-Eyed and Bold Brow.
Parent company Coty has collaborated exclusively with Walmart to allow shoppers to purchase items on the service from Walmart's website.
Senior Vice President of Covergirl, Ukonwa Ojo, said: "At Covergirl we believe that make-up is so much more than a cosmetics - it's a tool for self-expression. That's the inspiration for our new brand purpose and campaign, I am what I make up.
"As part of the mission, we need to show up for beauty lovers in compelling ways that resonate with how they absorb content and shop for products.
"This is why we decided to develop a toll that would allow them to try on full-face beauty looks, rather than a single products and make these looks instantly stoppable."
In the future Coty plans to refine the service's features and apply it to its other brands.
But for now, Jason Forbes, Chief Digital and Media Officer at Coty wants to continue meeting shopper's needs: "As a challenger in beauty, our goal is finding better ways to meet unmet shopper needs.
"Virtually trying on complete trending looks, without having to download an app or go to a store, are great examples of this."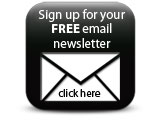 He added: "We're excited to partner with Walmart on this initiative, giving online shoppers a specific and seamless path to purchase their favourite Covergirl beauty looks."
Companies