Coty to acquire digital marketing company Beamly
Acquisition to provide a "significant change" in Coty's own digital engagement capabilities
UK cosmetics powerhouse Coty has entered into an agreement to acquire digital marketing company Beamly.
Based both in the UK and US, Beamly specialises in creating digital marketing campaigns across online video and social media. The aim of the acquisition is to use Beamly's expertise in social benchmarking, content creation, content optimisation, as well as its consumer engagement tools to deliver Coty's brand strategies across consumer segments.
The Beamly team is expected to work with Coty's in-house marketing organisation on "enhanced digital marketing campaigns", a release noted, while it also highlighted that the acquisition would provide a "significant change" in Coty's own digital engagement capabilities.
Camillo Pane, Executive Vice President, Category Development, Coty, said: "The acquisition of Beamly will address the accelerating consumer shift in time spent from traditional media to real time digital and social media channels."
Beamly will remain under CEO Jason Forbes' management but supervised by Pane. Pane added: "Jason and his team have proven capabilities and a proprietary platform that successfully targets and engages millennial consumers. Further, Beamly will help us to accelerate the growth of our e-commerce business, and be a positive contributor as Coty advances toward becoming a highly focused, pure-play leader and challenger in beauty."
Forbes said: "We have seen our platform disrupt vertical CPC/CPV benchmarks by 9x. With Coty, we will enjoy the scale to accelerate product innovation, expanding across clients in a 'mobile first' marketplace."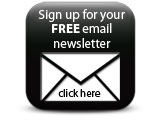 Coty's acquisition of Beamly comes just over three months after the company bought 43 beauty brands from P&G in what was a historic milestone for the beauty industry at large (for more on this, click here).
Companies