DRT presents its latest products
International Exhibition of Raw Materials for the Perfume Industry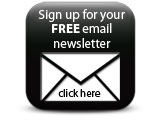 The 10th edition of the International Exhibition of Raw Materials for the Perfume Industry will be held on 15-16 June 2011 at the Espace Champerret in Paris. Global leader in the development of rosin and turpentine extracted from pine resin, DRT will use this opportunity to showcase its latest innovations. To discover the Best of Nature with DRT, please visit stand # 32.

At the heart of innovation in perfumery
Green chemistry leader DRT develops terpene derivatives and pine resin, supplying well over two dozen different industries, including the perfume industry. DRT's latest innovations include Fixamber, popular for its woody, spiced and delicate amber notes; Aquamate with its fresh, marine notes and herbal fruity scents; and, its latest development, synthetic piperonal. Aware of the threat to sassafras tree forests from which natural piperonal is obtained, DRT has invested in a sustainable alternative through its acquisition of Crown Chemicals, a subsidiary of DRT's Indian partner Anthea Aromatics, specialised in the production of ingredients for flavours and fragrances.

DRT, responsible chemist
Since its inception, DRT has avidly promoted the use of sustainable processes, in all phases of its products' life cycles. The DRT research and development team is dedicated to finding alternatives to oil-based products using plant-based chemistry. To further minimise the impact on the environment, DRT also recovers co-products, including those from the paper industry, and implements sustainable waste and biomass management policies in its production sites.

Mastering raw materials at their source
DRT has been pioneering the sustainable management of natural resources derived from pine trees since 1932. As a tree that generally requires little water and nutrients, pine trees do not impoverish the soil in which they grow. In addition, pine tapping techniques do not require cutting down the trees and on the contrary, tend to improve their health. To meet increasing demands in terms of quality and quantity, DRT adopts a strategy of continual diversification in the sourcing of raw materials, using resources from all over the world, from Scandinavia all the way to South Africa. Securing supply on a long-term basis also involves the exploitation of forests in the form of concessions, such as is the case in Madagascar. With its innovative products, sustainable manufacturing processes and management of resources, DRT reaffirms its position as a leader in the field of sustainable chemistry for the world of perfumes.
Companies