Debenhams beauty boss Richard Cristofoli steps down in executive shake-up
The department store's CEO and chairman were ousted from the business earlier this year
Debenhams' Beauty MD Richard Cristofoli has reportedly stepped down from the business alongside two other executives.
According to Retail Week, Sally Hyndman, Debenhams' Transformation and People Director, and Mark Ashman, its Stores, Operations and Food MD, have also quit.
Cristofoli joined the struggling retailer in 2010 as Marketing Director and was appointed MD of Beauty in 2017.
During his time with the company, he played a significant role in launching its social media platform Beauty Club Community and its Beauty Hall of the Future in its Watford and London Meadowhall stores.
At the time of the launch, Cristofoli told Cosmetics Business: "It's an opportunity for us to share our passion for all things beauty, and it gives the several thousand beauty advisors we have in-store an opportunity to have a voice and a chance to share their recommendations and advice. We're hugely excited about it."
The English graduate previously served four years in senior marketing roles with Sainsbury's and WHSmith.
Over the last year, Debenhams has experienced a number of leadership changes.
Last month, Stefaan Vansteenkiste assumed the role of CEO from chairman Terry Duddy, who took over on an interim basis, after Sergio Bucher was ousted from the role in April.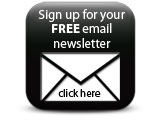 Meanwhile, Sir Ian Cheshire immediately stepped down from his position as chairman after losing his place on the board.
Companies