Debenhams boss steps down as restructuring officer moves in
Stefaan Vansteenkiste will assume the role from chairman Terry Duddy who took over the position on an interim basis
Struggling department store group Debenhams has named restructuring officer Stefaan Vansteenkiste as its new CEO.
He assumes the role from retail veteran and Debenhams chairman Terry Duddy, who took over the position on an interim basis.
Duddy was expected to step down from the role once a new board of directors was appointed.
He commented: "The board welcomes Stefaan's appointment as CEO.
Stefaan Vansteenkiste
"We concluded that he is the right person to take the business forward into the next phase of its recovery.
"Stefaan has already made a strong contribution since joining Debenhams, and has the support of our investor consortium to drive forward our turnaround plan."
In March this year, the group secured a £200m lifeline from lenders after defeating a takeover bid by retail billionaire and Debenhams shareholder, Mike Ashley.
Since then, it has asked lenders for an additional £50m cash injection to cover the critical Christmas period.
Commenting on his new position, Vansteenkiste added: "The retail industry faces a challenging environment and everyone at Debenhams acknowledges that.
"But we have a clear plan and Debenhams has a great team of people who are committed to delivering it."
He added that he was "excited" about Debenhams' "strong prospects" and its "robust platform from which to build a turnaround."
The group's former CEO Sergio Bulcher was ousted from the company in April, after choosing to stay on at the retailer after his director position was revoked in January.
---
Debenhams Timeline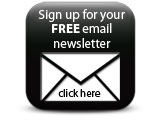 April 2018 - Debenhams reports 84% profit slump


Septemeber 2018 - KPMG move in to advise on potential options for the chain as it reveals its bold beauty plans


October 2018 - Group reports 50 store closures after record annual losses


January 2019 - Following disappointing Christmas sales, Sir Ian Cheshire and Sergio Bulcher were ousted from the board. Cheshire quit immediately, while Bulcher chose to stay on until he eventually lost his position in April


January 2019 - The retailer is reported to be in talks with lenders


February 2019 - Secures an additional £40m credit facility as talks with lenders continue


March 2019 - Shareholder and Sports Direct owner Mike Ashley considers cash takeover


March 2019 - Debenhams agrees £200m lifeline from lenders, defeating Ashley's £150m offer


April 2019 - Collapses into administration, rejects £200m offer from Sports Direct


April 2019 - Sergio Bulcher steps down as CEO


April 2019 - Plans announced to close 22 stores in early 2020. Reportedly days away from launching a company voluntary arrangement (CVA)


June 2019 - Closes only Australian store


July 2019 - Makes plea for £50m cash injection from lenders to helps through Christmas periiod


August 2019 - Restructuring officer Stefaan Vansteenkiste moves in as CEO, Terry Duddy steps down
Companies