Debenhams revamps Beauty Club Reward Card Scheme
British celebrity Alesha Dixon will front the relaunch and consumers can expect new loyalty bonuses
Debenhams is relaunching its Beauty Club Reward Card with a new celebrity ambassador and loyalty initiatives.
The September revamp will enable customers to access monthly member-exclusive samples with no purchase necessary, as well as extended loyalty points and reward validity periods.
Britain's Got Talent judge and former Strictly Come Dancing star Alesha Dixon will front the scheme's new campaign while will include print, email and in-store advertising.
Richard Cristofoli, Debenhams Marketing Director, said: "Beauty is a key strength of Debenhams and is a critical part of our strategy.
"We are already the 'go to' destination for beauty brands in the UK. By signing Alesha, a confident, aspirational role model we aim to offer a well-known, relatable face that can help build our customers confidence in all things beauty."
The British retailer is also pushing the relaunch heavily via social media and Dixon will play a key part.
The 38-year-old will appear in videos on Debenhams' social media channels and discuss her favourite looks.
She will also act as the 'voice of the customer' when appearing in videos, quizzing beauty experts.
"While beauty shopping is fabulously indulgent it can also be a bit daunting – which products to use, how to do an eye flick, what's in fashion now?" said Dixon.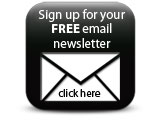 "I am here to help the Debenhams customer demystify all things beauty and I can't wait to get started."
Companies