Douglas adopts new AI technology to attract millennials
The technology from Revionics, already adopted by other beauty brands, will provide customer-focused prices and promotions
Beauty retailer Douglas has announced a new partnership with Revionics to craft pricing and promotional offers relevant to its shoppers.
The Price and Promotion Optimization platform uses AI-based technology to enhance customer engagement online through its cloud-based SaaS solutions to translate shopper insights and competitive response into high-impact results.
The German-based retailer has adopted the platform in order to strengthen its market position, and focus on customer segments and a leading category strategy.
CEO Tina Müller said: "One of our key targets is to position Douglas as the consumers centric beauty destination.
"Aiming at this goal, we are heavily investing in state-of-the-art technologies in order to strengthen our competitive power."
Earlier this year, Douglas announced it would be taking steps to embrace e-commerce and new products to engage with millennial customers.
Müller added: "With Revionics' analytics and optimisation capabilities, we can craft pricing and promotional offers that are most relevant for shoppers, while also delivering consistent price strategies across all our markets as we continue both organic and acquisition-based business growth."
Meanwhile, Revionics' Chairman and CEO Marc Hafner expressed his excitement for the new partnership.
He said: "Douglas is a revered beauty retailer with an exciting track record of success.
"We are excited to help them structure for even greater success in the future in a fast-moving and increasingly competitive international market landscape."
Revionics has already worked with colour cosmetics brand Sally Beauty and health care company Swanson.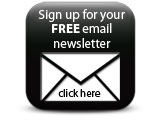 Founded in 2002, today it works with over 40 brands across a variety of sectors.
Companies