Dr Russo debuts sun care collection featuring 'wash on' SPF technology
Dr Russo has launched its Sun Protective Skincare collection, which features an SPF product that can be 'washed on'.
Created by Dr Luca Russo, the collection consists of: Sun Protective Daily Cleanser SPF 30 (£65), Sun Protective Daily Moisturizer SPF 30 (£95), Night Repair Exfoliating Cleanser (£65) and Night Repair Face Serum Retinol Plus (£128).
The Sun Protective Daily Cleanser contains globally patented 'wash-on' technology, which is said to provide a protective layer of broadband UV sunscreen filters after washing off. The technology is said to provide skin with a layer of SPF through an innovative delivery system, which 'adheres' the active ingredient, in this case SPF sunscreen, to the skin. The active ingredient has been proven in clinical studies to remain on the skin once the product is washed off.
Russo said: "Having worked as a cosmetic derma-surgeon for the past 25 years, I have seen first-hand the harm incidental sun damage does to my patient's skin. It lead me to develop a breakthrough daily skin care collection, which helps reduce incidental UV exposure and increase SPF consumer compliance, to help fight the signs of ageing and also reverse damage already caused. Protect your skin from sun damage during the day and nourish it at night, is my simple recommendation."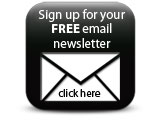 The product is designed to be used upon waking up and followed with the application of the moisturiser, which also contains SPF30.